Animal Crossing New Horizons was first released in March 2020 and has gained a lot of popularity ever since.
One of the newest defining features of the game is the possibility for you to completely customize your island.
Certain themes are widely embraced and shared within the community and one of these is called cottagecore.
What is cottagecore really like and what can you do to achieve this aesthetic look on your island? Let's find out!
What is Cottagecore?
Cottagecore is an online aesthetic that stems from the notion of going back to agricultural life and living in simplicity and harmony surrounded by nature.
It describes a romanticized idea of living off-grid, tending the garden, caring for farm animals as well as baking and handcrafts.
It often evolves from a yearning to escape the daily grind and a feeling of nostalgia. You may find cottagecore under similar names such as farmcore, forestcore, and naturecore.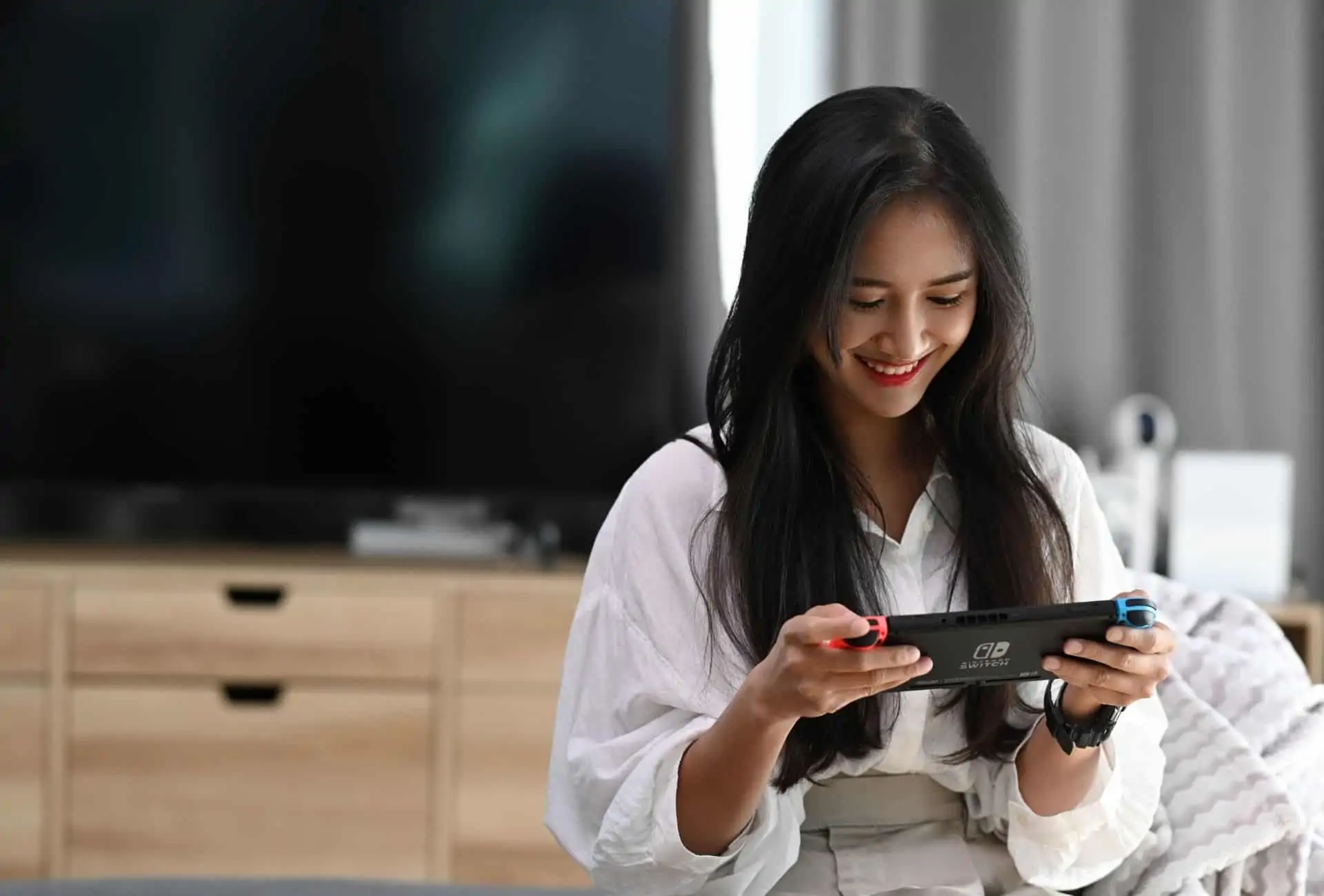 Why Is Animal Crossing So Cottagecore?
Similar to all the previous Animal Crossing games, you will start New Horizons on an island that is filled with trees, grass, bugs, fish, and flowers.
That already sounds a lot like the primary themes of cottagecore but it gets even better. The new terraforming feature allows players to completely customize their island and its furniture items.
Many want to stick close to the idea how a nature retreat could actually look like. After all, the game is about "escaping to your island getaway".
Playing around with different levels, fruit trees, and hybrid flowers will leave you with a sophisticated and dreamy looking island that perfectly fits into the realm of cottagecore.
Nearly every single feature is very cottagecore-ish including the campsite, crafting, fishing, and collecting.
Throughout the game, you will not only be able to explore but also decorate your island however you want.
Furniture items and decorations have different themes like zen, ironwood, or rattan with log items being the most fitting.
In Animal Crossing you can develop daily routines that are simple, calming and relaxing.
And if you have enough of your island, you can actually travel to mystery islands where you can find new villagers, insects, fish, flowers, and non-native fruits.
How to Make Your Island Cottagecore
Let's start at the basic foundation of a cottagecore island – the layout.
If you really want your island to resemble the beautiful nature, you will need to put a lot of thought and time into your island design.
Makes sure to add vast forest spaces, blue lakes with piers, and multilevel waterfalls. You can add cliffs, caves (something that resembles the appearance of caves), hills, and flower fields.
The villager houses can be hidden between trees or surrounded by paths and foliage. Speaking of paths, there really is no end in the creativity of placing and designing pathways.
Try to avoid sharp edges, industrial/modern designs and empty space. Paths don't have to be made of dirt, you can alternate between flower petals, tree stumps, stones and puddles.
The variety really makes an island interesting. While cedar trees are the most popular trees for cottagecore islands, you can still play around with all the available fruit trees.
My personal favorite is the apple tree which wasn't native to my island but I still sprinkled trees of every fruit throughout my island.
Also, don't forget that you can add a lot of spice to your island by planting bamboo shoots. These unique trees will give your island a lot of texture and zen vibes if you are into that.
Furthermore there are 9 different flower species available in the game:
Cosmos
Roses
Lilies
Hyacinths
Pansies
Mums
Lily of the Valley
Tulips
Windflowers
All of these flowers (except for the Lily of the Valley) can be crossbred to create unique hybrid colors.
There are many flower guides available online that will teach you how to achieve each of these colors, including the rather difficult blue rose.
Once you have decided on your selection of flowers and trees, it's time to move onto bushes and fences.
I absolutely love bushes with their colorful flower buds as they make for the perfect space filler. You can also align them tightly and use them as fence replacements.
The most natural fences are the country fence, hedge, simple wooden fence, and straw fence. Many players also like to play around with the vertical board fence, stone fence, and corral fence.
They are perfect for bordering villager yards and adding texture to cliff edges. I will add many inspirations and design ideas further below.
Now that you have your layout set, we can dive into furniture and crafting items.
The most obvious cottagecore items are the log furniture items that you can craft at your workbench.
Simply putting them into your house and around the island will set the theme. If you are really going for cottagecore then stack up on the mush, stone, and outdoor items.
Here is a list of just a few items that you can either purchase or craft and which also fit the aesthetic perfectly:
Campfires
Benches
Wells
Picnic baskets
Torches
Pond stones
Signposts
Beekeeper's hives
Clotheslines
Butter Churns
Deer scares
Fountains
Graden rocks
Lanterns
Garden wagons
Handcarts
Leaf piles
All mush items
Outdoor baths
Scarecrows
Silos
Water pumps
Buckets
Now if you are asking yourself where the heck should I get all of these items? You can either acquire them by playing the game for a very long time or you can get into trading on Nookazon (a fan-made website).
I have been doing this for a couple of months and it really helped my designing progress.
This is also a place where you can buy and sell villagers. As you may know, each villager comes with their own house design and some of them really fit the cottagecore vibe like Maple, Coco, Erik, Shep, Fauna, Molly, and Beau.
Cottagecore Design Ideas for Your Island
Getting inspiration from other cottagecore islands is super helpful for creating your own unique style. You obviously don't have to stick to this one aesthetic.
There are a lot of aesthetics that you will find mentioned online that are part of the cottagecore realm. Other popular themes include fairycore, forestcore, naturecore, mooncore, and farmcore.
Simply search for those terms on youtube and you will find tons of astonishing island tours that will definitely get you into building mode.
I have collected a few of my favorite islands and their dream addresses in the following list:
DA-9430-0930-8649 by kyuubi_crossing (rustic cottagecore)
DA-3882-0517-6958 by rainythistle (rainy & natural forest core)
DA-5038-0414-1239 by CinnamonSterew (fairycore)
DA-5575-7017-1605 by with love_fromnyxia (overgrown forestcore)
DA-3328-3405-6427 by blossomyfairy (fairycore)
DA-4650-1083-5031 by isleofzora (farmcore)
DA-5596-7406-1914 by Yuu~ (naturecore)
DA-0112-9947-7487 by Luna (naturecore)