For any beauty-lover or fashion fan, makeup is the perfect finishing touch to any outfit, and it's something everyone should be given the opportunity to wear.
Of course, makeup is a personal choice, and no one should feel like they have to wear it, but it can also be a great form of expression if you do.
Either way, it's no secret that creating a makeup look to suit your style can be difficult, especially if you haven't gotten your aesthetic down to a T quite yet, or you're still mastering the basics of product application.
If you want to find out how to create the perfect soft aesthetic makeup look, read on.
What is Aesthetic Makeup?
Generally, aesthetic makeup is an umbrella term that covers the different styles of makeup that match different aesthetics, including the soft aesthetic.
Before we cover how you can recreate a soft aesthetic makeup look on yourself, it's always important to have a strong foundation to build from and, in this case, that's understanding exactly what aesthetic makeup is.
While you may find it easier to just jump straight into the tutorial itself, finding out a little bit of background information about aesthetic makeup can help you to build a solid foundation.
In turn, this can allow you to tweak the look to fit your personality specifically and understand how you can play with the soft aesthetic style.
Usually, aesthetic makeup has distinct characteristics which resemble the style itself, and these set it apart from other aesthetics.
When it comes to soft aesthetic makeup, the focus is on creating light, airy looks which have a natural, lit-from-within glow and a healthy-looking complexion.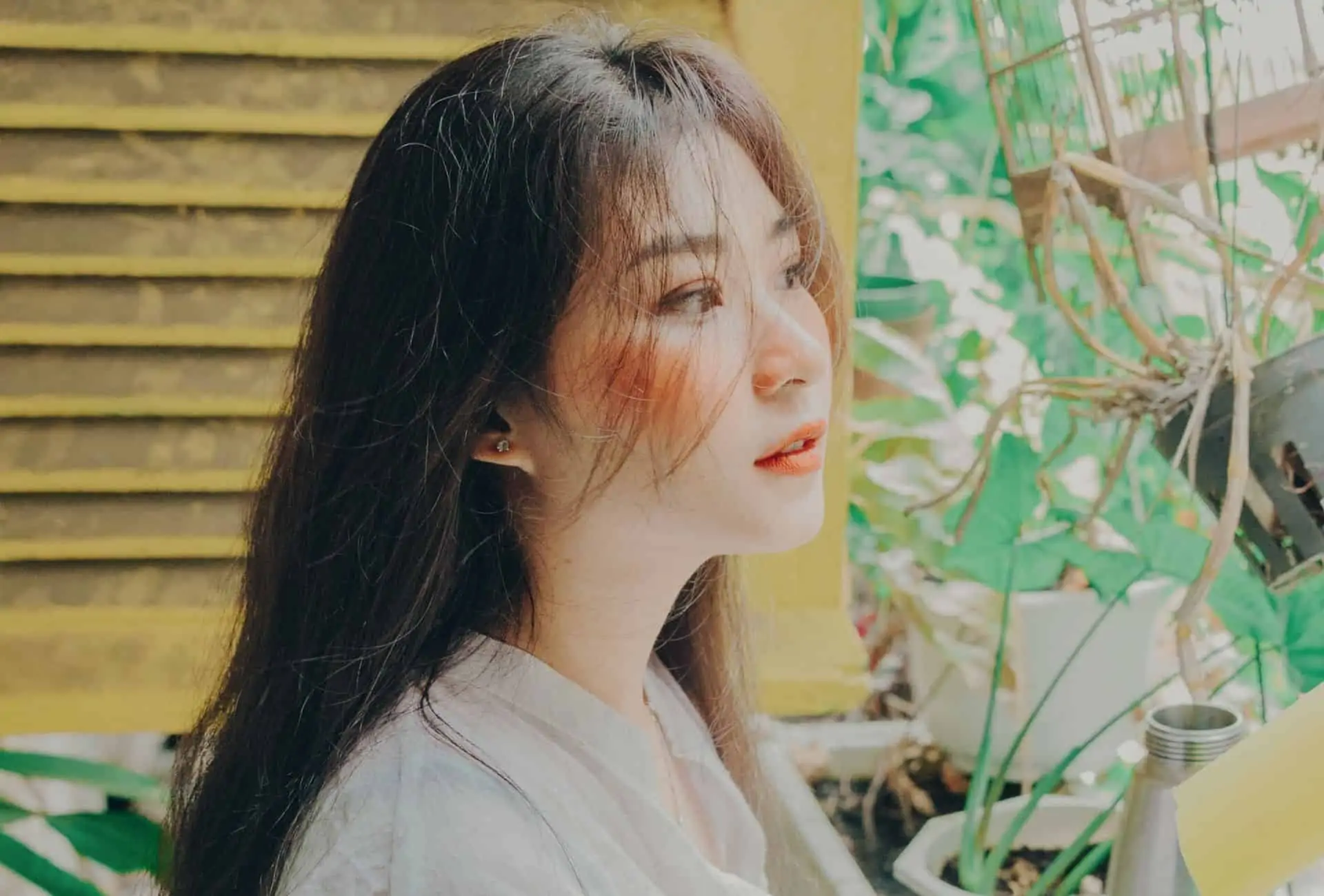 Generally, the aesthetic steers away from heavy, overly glamorous, or dramatic touches such as thick winged eyeliner, or dark lipstick, and gravitates towards lighter colours instead, such as lipstick shades close to the natural lip colour.
Often, the aesthetic also sees lots of rosy cheeks and blushed complexions, rather than bronzer or snatched contour, and aims to create well-blended, rounded looks.
Another staple is light feathered brows, which have become particularly popular in mainstream beauty culture, as well, recently, and usually consist of just brushed up brow hairs finished with a few strokes of brow pencil to fill sparse areas.
A finishing touch you can add to encapsulate the whole style is a crisp, neat liner made from a thin line that follows the shape of the eye and blends seamlessly with the rest of the look.
How To Create an Aesthetic Makeup Look
Now that we know about aesthetic makeup, and the small details that set it apart from other styles, it's time to create the look.
Below is a tutorial for you to follow which encompasses the key features of a soft aesthetic makeup look, and presents them as a well-matched, harmonious final look.
Step 1: The Base
Between beauty influencers, artists and other consumers, there is much debate about whether to start with the eyes or the base first.
While there is still some discussion around this, many people find it easier to begin with the base for a look like this, which only has a simple eye moment.
So, as we're starting with the base, it's time to begin with the most important step of every beauty routine: skincare.
Now, of course, the skincare steps are unique to you, and it's up to you to follow what works most effectively for your skin, but it's important that you use plenty of moisture, as you want the look to remain dewy all day, and you wouldn't want any dryness peeking through.
Once the skincare's done, be sure to add a primer, and the best to use in this situation should be dewy and light, that'll give you a natural finish.
Allow the primer to settle for a few minutes before introducing a light, low to medium coverage foundation if you're using one, and blend with either a sponge or a brush, depending on which melts more seamlessly into your skin.
You can follow this with a light concealer if you like or use a concealer to cover blemishes instead of a full foundation.
If you do fancy adding some warmth to the face, a very natural, subtle bronzer will work here, blended thoroughly into the cheekbones, jawline, and the sides of the forehead.
Finally, finish your base with plenty of rosy-toned blush, placed across the apples of your cheeks, and a little on the bottom section of your nose, before topping with a highlighter on the highest parts of the cheekbones, and the tip of the nose.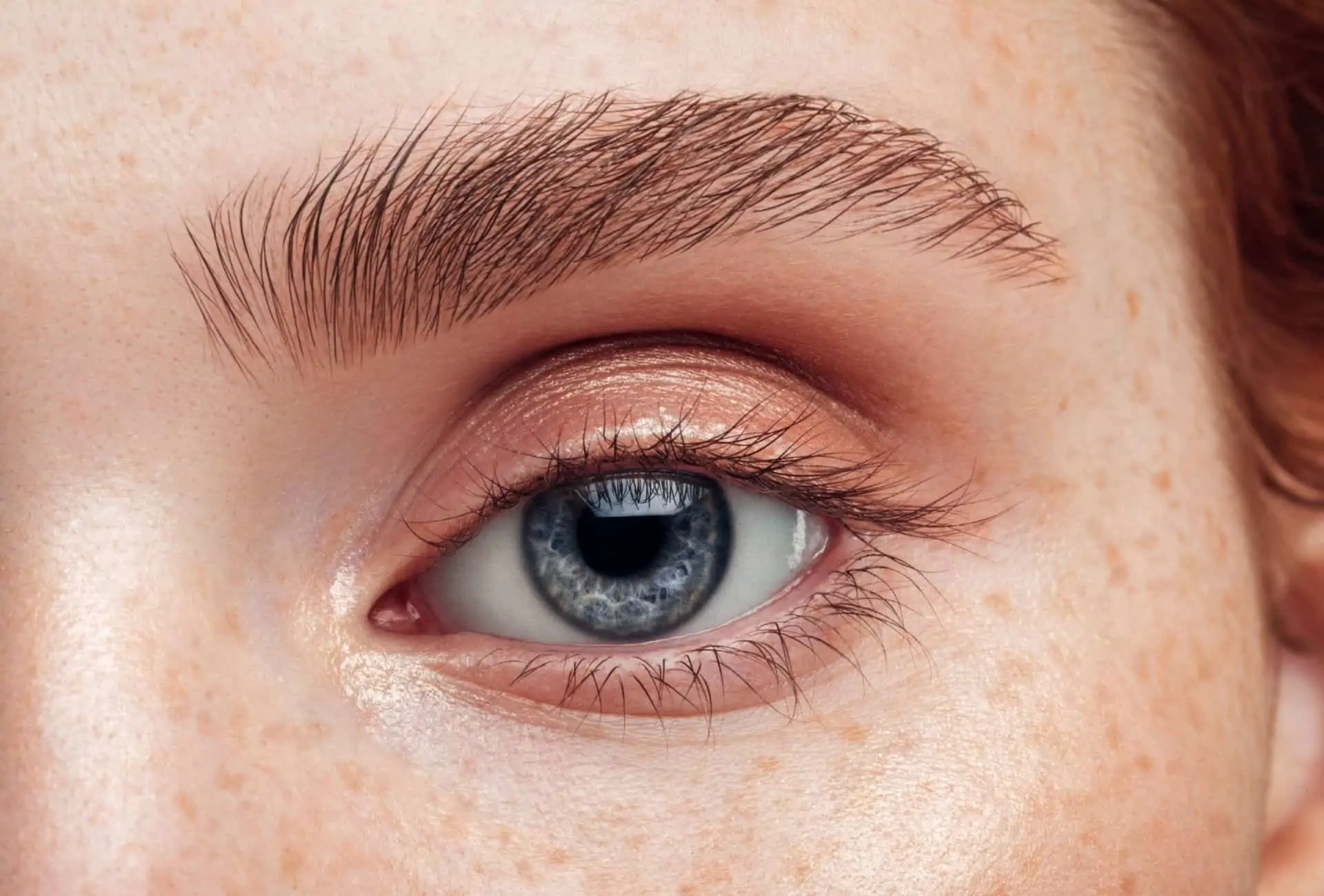 Step 2: The Brows
If you've covered the base and are ready to move onto the next step, it's time to tackle the brows.
If you're not a fan of complicated brow regimes, this one's for you, as the process here is very simple, and doesn't take much skill, either.
Brush through the brow hairs with a spoolie or brow brush, separating the hairs from each other and encouraging the direction of hair upwards.
Take a brow gel, wax or soap and use this to brush the brows into place; you need to brush the front quarter directly upwards, while you brush the rest in the direction of the brow arch, diagonally toward the temples, gradually blending between these two sections using the hairs here.
If you have any sparse areas in your brows, take an eyebrow pencil or pen which matches your brow hair colour, and draw in some small, natural-looking brow hairs using a light hand.
Step 3: The Eyes
Moving slightly downwards – they say the eyes are the windows to our souls – so it's essential to make the most of them, and use them to really express your style.
Take a fluffy eyeshadow brush and use this to blend a neutral colour into the crease, making it two or three shades darker than the rest of your skin.
Next, take a light, pink-toned shadow and sweep it across the crease, adding a slightly darker shade in the outer corner to create the illusion of depth and dimension.
The eyeshadow you are using should be a bit brighter and more intense than the pink blush you are using.
Feel free to play around with this for a while and, once you're happy with the final blending, it's time for the eyeliner.
Use a black felt liquid liner to draw out a small, thin line starting from the outer corner of your eye, following the natural curve of the eyelid, and make it as long as you like.
Join the end of this line to your upper lash line by drawing another thin line from the end to a point slightly further along the last line than the first line you drew.
Finish by filling in the space between the two lines (which should make a triangle) and tweak until you're happy.
Now add either mascara or a pair of fluffy, natural-looking eyelashes to top off the look.
Step 4: The lips
The final step is to colour your lips, and this is arguably the easiest of them all.
Select a rosy, pink, or orange-toned lip product, ideally in either a satin, gloss or stain finish and apply to the lips.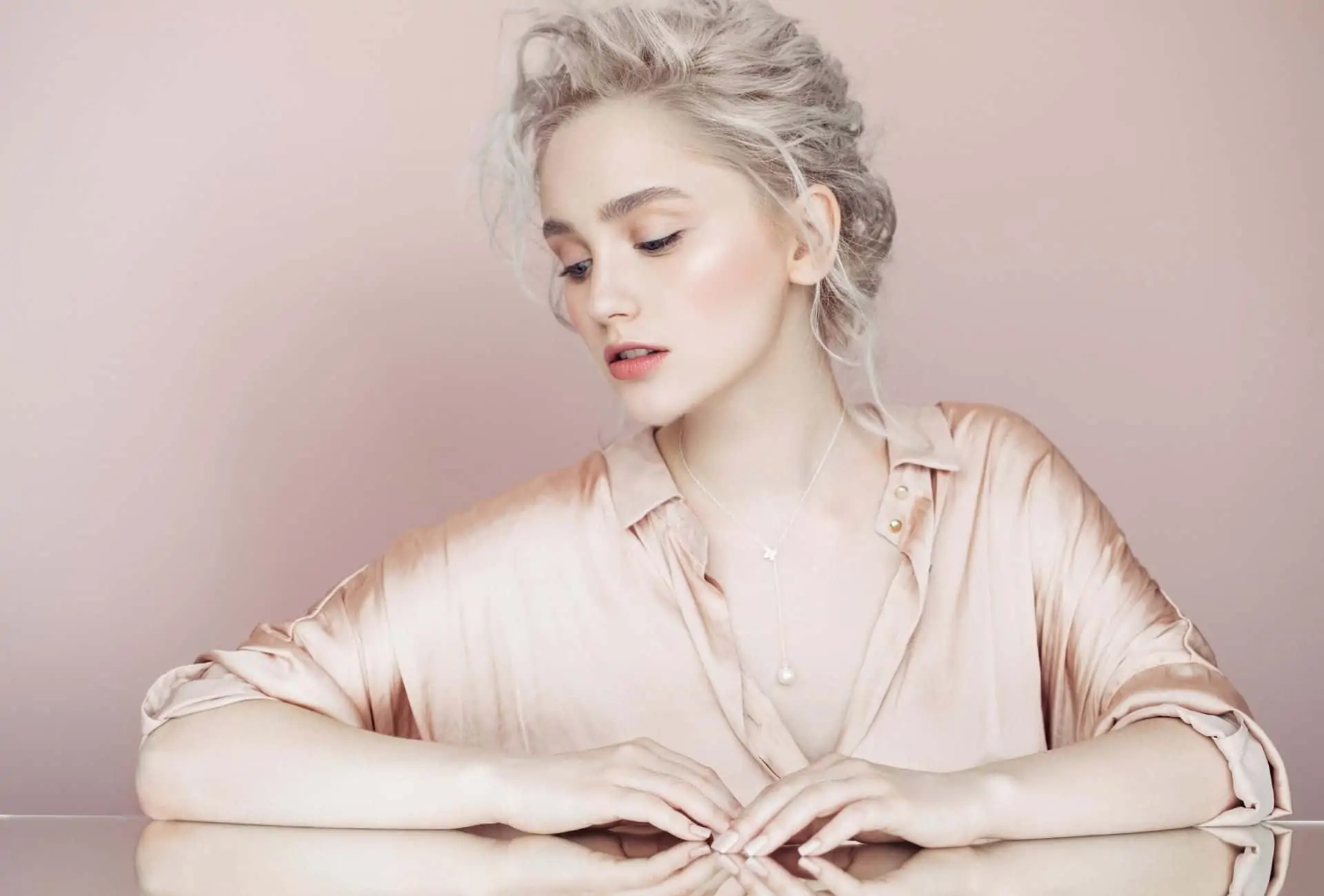 Aesthetic Makeup Brands
You may now be on the hunt for some aesthetic makeup brands to fuel your aesthetic makeup looks, and there are plenty out there.
Here are some recommendations for you to get started with.
Glossier
Perhaps the most obvious aesthetic makeup brand, Glossier is a pioneer in aesthetically pleasing packaging and design, and all their products are suitable for a soft makeup look, thanks to their crisp, natural style and low coverage.
Many of their beauty products are vegan, and every single product from the brand is cruelty-free.
Milk Makeup
Similar to Glossier, Milk Makeup is a popular name in the industry for products that please the eye, and they come in handy packaging that makes them even easier to use.
One big boast about the brand is that their entire collection is 100% vegan and cruelty-free.
Tarte
Whether you're looking for some colourful eyeshadows to create a masterpiece with, or a simple, viral concealer, Tarte is the place.
You can discover their vegan collection on their website, and all their products are cruelty-free and made from natural ingredients.
How Do Girls Do Their Makeup Soft?
You may have seen the thousands of pictures of girls' faces adorned with soft aesthetic makeup floating around social media, and stared in awe, wondering just how they make it so flawless and soft.
The truth is, much of the expertise behind the art of makeup takes practice as every person's face is different, so you have to adapt to complement the differences in your own face.
For example, something that works for your skin might not for another person, and vice versa, so it's worth playing around with different application techniques.
Another way to make your makeup look softer is by ensuring everything has been thoroughly blended and diffused out to avoid harsh, blunt lines.
And finally, remember that less is more when it comes to this aesthetic.
It's much easier to start with less product and build it up than it is to apply too much at once and have to start again.