Do you have a deep love for nature?
Cottagecore quotes can help inspire your appreciation of being surrounded by natural beauty.
These quotes emphasize gratitude, solitude, and living simply among natural elements.
If you find yourself longing for a simpler way of life, then these 50+ quotes will resonate with you!
If you think I have missed an important quote, feel free to share it in the comments! I'll be happy to add it on.
"Whenever you are creating beauty around you, you are restoring your own soul."

Alice Walker
"I don't think of all the misery, but of the beauty that still remains."

Anne Frank
"Listen to the trees talking in their sleep,' she whispered, as he lifted her to the ground. 'What nice dreams they must have!"

Anne of Green Gables
"And into the forest I go to lose my mind and find my soul."

John Muir
"We have forgotten how to be good guests, how to walk lightly on the Earth as its other creatures do."

Barbara Ward
"For in the true nature of things, if we rightly consider, every green tree is far more glorious than if it were made of gold and silver."

Martin Luther King Jr.
"You were once wild here. Don't let them tame you."

Isadora Duncan
"But I'll tell you what hermits realize. If you go off into a far, far forest and get very quiet, you'll come to understand that you're connected with everything."

Alan Watts
"Forget not that the earth delights to feel your bare feet and the winds long to play with your hair."

Khalil Gibran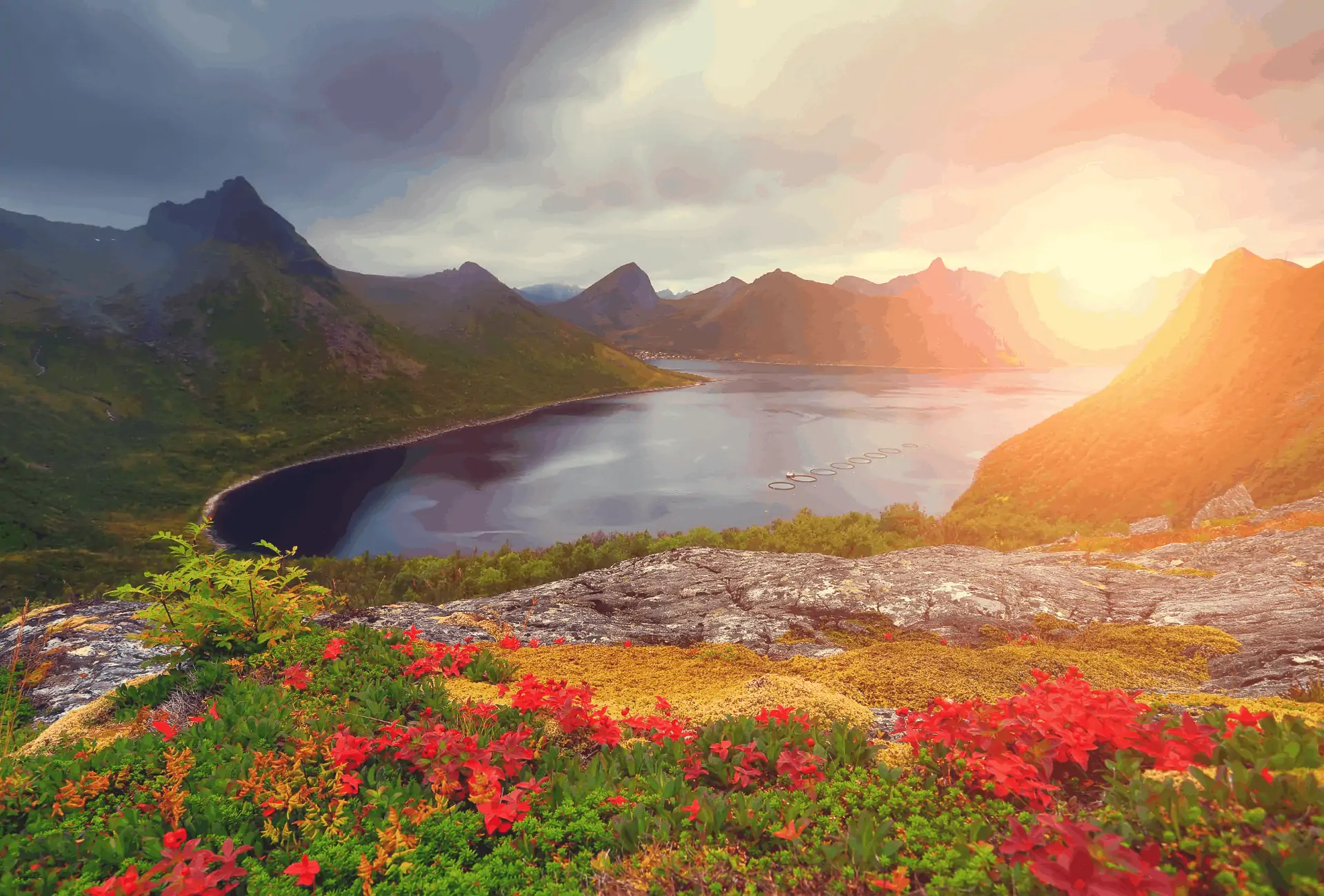 "I believe in God, only I spell it Nature."

Frank Lloyd Wright
"In a simple and a peaceful cottage with a beautiful view, you will not be dreaming about the palaces or the heaven, because you already have a perfect thing!"

Mehmet Murat ildan
"When nighttime came, the rocking chairs creaked. Waves lulled the girl and her cottage to sleep."

Kelly Jordan
"The greatest thing in the world is to know how to belong to oneself."

Michel de Montaigne
"Rest is not idleness, and to lie sometimes on the grass under trees on a summer's day, listening to the murmur of the water, or watching the clouds float across the sky, is by no means a waste of time."

John Lubbock
"Trees and people used to be good friends."

My Neighbour Totoro
"The world is mud-luscious and puddle-wonderful."

E. E. Cummings
"I went to the woods because I wished to live deliberately, to front only the essential facts of life, and see if I could not learn what it had to teach, and not, when I came to die, discover that I had not lived."

Henry David Thoreau
"I care for myself. The more solitary, the more friendless, the more unsustained I am, the more I will respect myself."

Jane Eyre
"Enjoy the little things, for one day you may look back and realize they were the big things."

Robert Brault
"Standing alone does not mean I am alone. It means I am strong enough to handle things all by myself."

The World
"Who has seen the wind? Neither I nor you: But when the leaves hang trembling, The wind is passing through."

The Wind Rises
"Earth is here so kind, that just tickle her with a hoe and she laughs with a harvest."

Douglas Jerrold
"For every tale carved in rock there are more inscribed on autumn leaves or woven into spider webs."

Erin Morgenstern
"I want to stand by the river in my finest dress. I want to sing, strong and hard, and stomp my feet with a hundred others so that the waters hum with our happiness. I want to dance for the renewal of the world."

Robin Wall Kimmerer
"All good things are wild and free."

Henry David Thoreau
"The humblest tasks get beautified if loving hands do them."

Louisa May Alcott
"Everything is made out of Magic, leaves and trees, flowers and birds, badgers and foxes and squirrels and people. So it must be all around us."

Frances Hodgson Burnett
"Nature's beauty is a gift that cultivates appreciation and gratitude."

Louie Schwartzberg
"The earth laughs in flowers."

Ralph Waldo Emerson
"Life sucks a lot less when you add mountain air, a campfire and some peace and quiet."

Brooke Hampton
"From every mountainside, let freedom ring."

Martin Luther Kig Jr.
"I am excessively fond of a cottage; there is always so much comfort, so much elegance about them. And I protest, if I had any money to spare, I should buy a little land and build one myself, within a short distance of London, where I might drive myself down at any time, and collect a few friends about me and be happy. I advise everybody who is going to build, to build a cottage."

Jane Austen
"One touch of nature makes the whole world kin."

William Shakespeare
"She made herself stronger by fighting the wind."

Frances Hodgson Burnett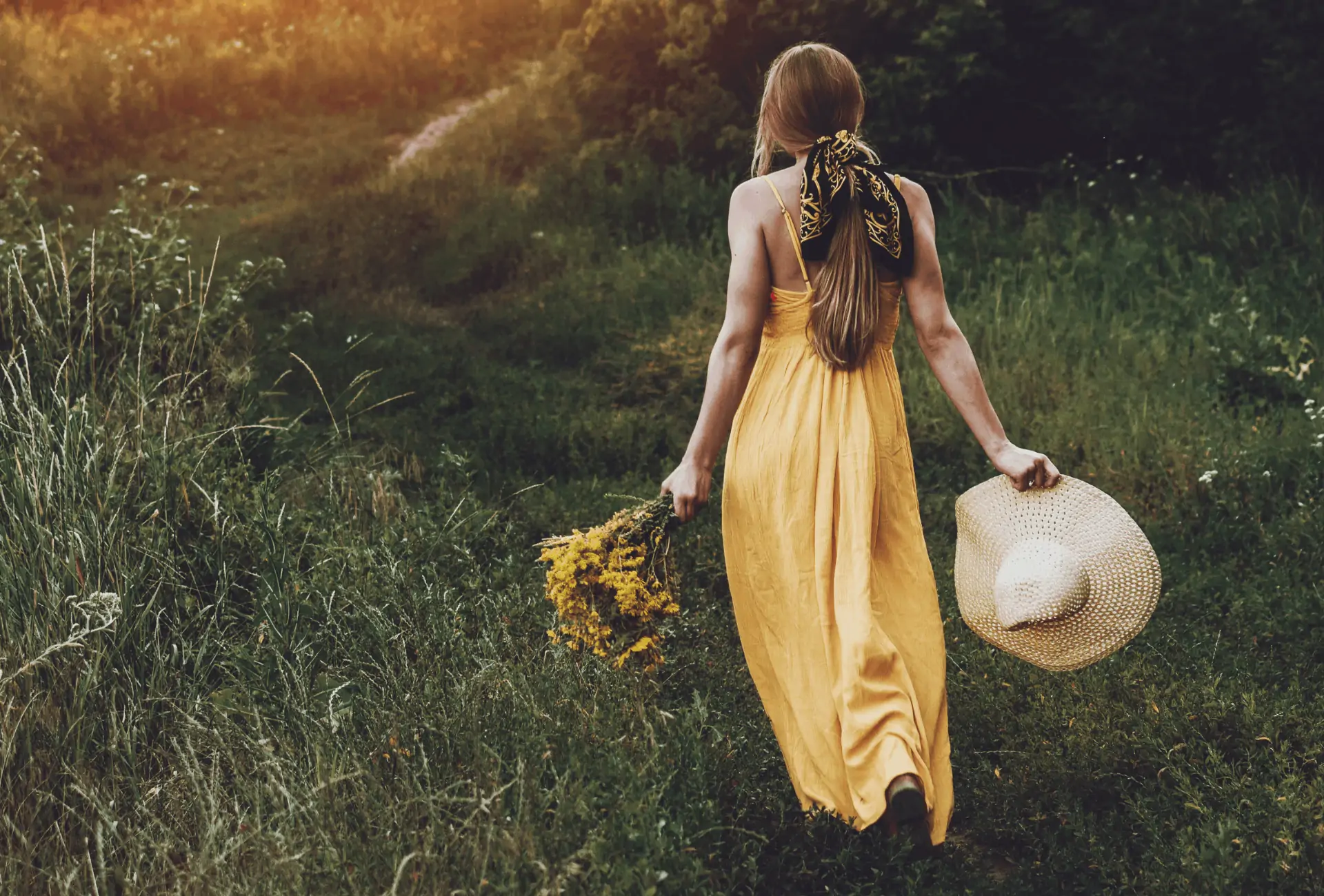 "Sunshine is delicious, rain is refreshing, wind braces us up, snow is exhilarating; there is really no such thing as bad weather, only different kinds of good weather."

John Ruskin
"Everything in nature invites us constantly to be what we are."

Gretel Ehrlich
"I believe in everything until it's disproved. So I believe in fairies, the myths, dragons. It all exists, even if it's in your mind. Who's to say that dreams and nightmares aren't as real as the here and now?"

John Lennon
"The clearest way into the Universe is through a forest wilderness."

John Muir
"The world is beautiful– and I am alive. Today, right now, this moment- it's enough… It has been more than enough for quite some time."
"The world is dark and quiet, except for the soft rustling of leaves and the cry of a a wolf in the distance."

Jen Calonita
"Take nothing but pictures, leave nothing but footprints, kill nothing but time."

Aliyyah Eniath
"Nature is so fantastic. Enjoy it. Let it make you happy."

Bob Ross
"I'm so sick of people saying that love is all a woman is fit for."

Little Women
"Hope is the only bee that makes honey without flowers."

Robert Green Ingersoll
"Handle a book as a bee does a flower, extract its sweetness but do not damage it."

John Muir
"She is too fond of books, and it has turned her brain."

Louisa May Alcott
"I love books. I adore everything about them. I love the feel of the pages on my fingertips. They are light enough to carry, yet so heavy with worlds and ideas. I love the sound of the pages flicking against my fingers. Print against fingerprints. Books make people quiet, yet they are so loud."

Nnedi Okorafor
"Baking is therapy."

Paul Hollywood
"Dinner and a movie, forget that, I'd rather have a picnic and a waterfall."

Amanada Grace
"A flower does not think of competing with the flower next to it. It just blooms."

Zen Shin
"Because what's worse than knowing you want something, besides knowing you can never have it?"

James Patterson
"I'm wearying to escape into that glorious world, and to be always there: not seeing it dimly through tears, and yearning for it through the walls of an aching heart: but really with it, and in it."

Emily Brontë
"If you're alive, kick into drive. Chase whimsies. See if you can turn dreams into a way to make a living, if not an entire way of life."

Kevin Smith
"I never found a companion that was so companionable as solitude."

Henry David Thoreau