You have probably stumbled upon this new trend somewhere on the internet whether that's Tumblr, Pinterest, Youtube or Tiktok.
Cottagecore is a new movement that gained significant popularity during the pandemic with an 200% increase in the amount of social media posts since March.
But what really is cottagecore and can you achieve this pathetic going into 2021?
In this post, you will learn everything you need to know around the cottagecore realm including fashion, activities, books and movies.
What Is Cottagecore?
Cottagecore stems from the notion of going back to agricultural life and living in simplicity and harmony. It describes a romanticized idea of living self-sustaining, tending the garden, caring for farm animals as well as baking and handcrafts.
It often evolves from a yearning to escape the daily grind and a feeling of nostalgia. Only few people have actually lived this agricultural life during their childhood and can truly experience this nostalgia.
For others, it's more like a desire to connect with the past; a past they have never experienced. Especially Americans long for this European farm life as they had no medieval period.
Cottagecore is mainly criticized for fetishizing an era that was anything but desirable and valorizing colonialism.
Not having enough to eat, laborious work on the fields and scary diseases that could not have been treated back then were part of their daily lives.
If you strip away every negative thing from the nineteenth century you will be left with cottagecore that consists of embroidery, handwritten letters, and polished glass dishes.
People want to move to those rural areas where the residents often want to leave but have no choice but staying there.
But cottagecore is also defined by a more sustainable way of living with less waste, consumption, and more recycling and growing your own food.
It stands for self-care and slow living, an idea that rivals the current state of many people's lives.
The pandemic probably has fuelled the recent spike in popularity.
Staying at home in isolation is turned by cottagecore into a desirable and positive way of living. After all, you don't have to be lonely when you are alone.
You have to find purpose and fulfillment on your own away from any monetary potential. And if life would be simpler, everything would be easier, away from all the distractions of urban life.
Less clutter, fewer screens, less stress, and a lot less anxiety.
Spending more time with oneself and getting to know your feelings and longings, took a lot of people into a completely new realm of aesthetics that connects enthusiasts from around the world.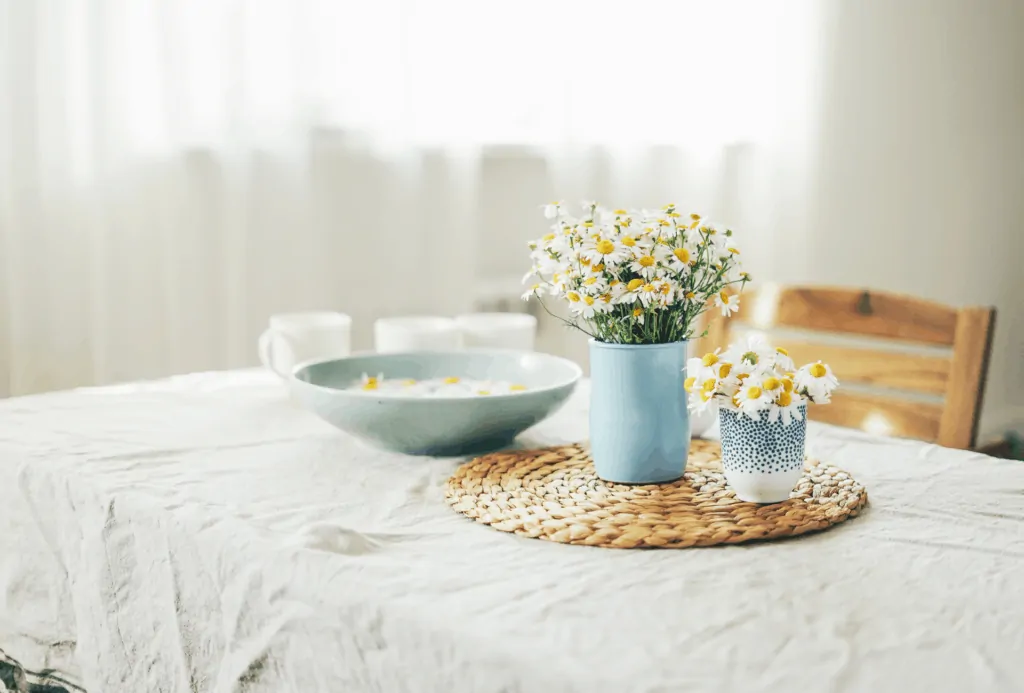 Wanting to escape an inescapable reality is completely natural and has happened plenty of times in the past which I will talk more about below.
As a lot of cottagecore happens online, it's a mere fantasy for most people.
But there are definitely some that have restarted their life in the countryside to make their dream come true. Living secluded today is not easy but luckily not as hard as it has been centuries ago.
In a nutshell, cottagecore describes anything that is contrary to the complex city life today. It's aware of the positive influences nature has on our souls and the gauzy sense of fulfillment forest bathing gives us.
It goes back to an era where there was no labor beyond domestic, no pressing deadlines, and no city noise.
Cottagecore is not turning a blind eye to the world's problems but a movement of self-care and grounding.
Why Is It Called Cottagecore?
The term cottagecore was firstly introduced on Tumblr in 2018. There are a few aesthetics that are closely related to cottagecore like, grandmacore, fairycore, and mori kei.
The suffix -core in cottagecore comes from the word hardcore which describes the most active, committed, or strict members of a group or movement.
Now take this suffix and place anything in front of it and you are left with a term that describes a whole new movement like goblingcore, mooncore, or dragoncore.
The History of Cottagecore
Cottagecore in it's essence is nothing new and has been played out a lot of times in cultural history.
Even the ancient Greeks have found one of their regional units Arcadia to be an ideal representation of pastoralism and harmony with nature away from urban inhabitation.
One of the most famous cases of pastoral escapism was the model village, Hameau de la Reine, by Marie Antionette.
She would regularly visit this retreat to escape from her posh lifestyle and to live a simpler life even if it only was for a few days or weeks at a time.
It served as a meeting ground for the Queen herself and her closest friends, as a place of leisure. She would even dress up as a milkmaid to entertain herself in the pleasure of farm life while servants had to maintain the actual farm.
A century before that, William Shakespeare composed two pastoral plays As You Like It and A Winter's Tale which I have both mentioned below in the book recommendations.
As You Like It, for example, is a comedy about actual escapism, specifically fleeing from persecution.
The heroin in the play escapes to the forest where she encounters all kinds of travelers and country folk with a focus on the hardships of life in the country.
In the 19th century, industrial production was invented and like so many times in history, if a strong movement arises, a countermovement develops; and so the Arts and Crafts movement was created.
Cottagecore is most popular in the generation Z which makes sense considering that they are first generation that has never live without the internet.
Being faced with one single thing for your whole life makes you wonder if there is another possibility or outlook.
Cottagecore Fashion
Cottagecore fashion mostly consists of loose and flowy dresses that easily reach the ankles as well as overalls with big, deep pockets.
They can be made from linen, faded denim or cotton and can be decorated with lace, embroidery, or ruffles.
Within the cottagecore aesthetic, you will often find clothing items that resemble the fashion from a few centuries ago but they are not similar to anything that has actually been used.
A few of the dresses and clothes that I will talk about haven't been worn in the past as they would be impractical in the field but they will still give you inspiration for your own creative ideas.
Especially dresses from the 1900s-50s really fit the aesthetic.
Common patterns include gingham, stripes, plaid, paisley, florals, and lace. You can wear earthy colors such as brown, olive, ivory, ochre, beige, maroon, and also pastel tones like light yellow, baby blue, or faded pink.
Besides long dresses, overalls, and aprons, you can also choose long skirts, smoked tops, midi dresses with milkmaid necklines and puff sleeves.
Shoes should be kept simple like t bar shoes, laced up boots, mules, or loafers.
Straw hats, golden necklaces, thin bracelets, and small earrings really complete the cottagecore look. Other accessories that you could wear would be baskets, flower crowns, straw bags, pendants, and bandanas.
Make up should be minimal and soft and closely inspired by nature with warm colors such as red, yellow and orange for eyeshadow.
You can use a pinkish red lipstick or a colored lip balm on your lips and neutral skin tones on the rest of your face.
Hairstyles are generally loose and flowy with braids and bow ties. The hair can be curled or straight and kept in a messy bun or worn down or half-up.
Cottagecore Books
Cottagecore books are revolved around the appreciation for nature, simple living, and caring protagonists.
They are contemporary meditations on agricultural life and literature that will bring you the closest feeling of wistfulness.
I absolutely love reading books, there is just nothing to compare this feeling to. A lot of these books I have either read or they are currently on my reading list, and maybe on yours too!
These are the books that you can take with you on picnics or long walks through the park and that will captivate you until dusk.
Little Women, by Louisa May Alcott
The Secret Garden, by Frances Hodgson Burnett
Alice in Wonderland, by Lewis Carroll
Anne of Green Gables, by L.M. Montgomery
My Side of the Mountain, by Jean Craighead George
Wild Beauty, by Anna-Marie McLemore
Wicked Plants, by Amy Stewart
Pilgrim at Tinker Creek, by Annie Dillard
The Stranger in the Woods, by Michael Finkel
Hurricane Child, by Kheryn Callender
Silver in the Wood, by Emily Tesh
As You Like It, by William Shakespeare
In an Absent Dream, by Seanan McGuire
The Wind in the Willows, by Kenneth Grahame
Flower Fairies of the Autumn, by Cicely Mary Barker
Magic Bitter, Magic Sweet, by Charlie N. Holmberg
Sense and Sensibility, by Jane Austen
The Alchemist, by Paulo Coelho
Circe, by Madeline Miller
Pettson and Findus, by Sven Nordqvist
Wise Child, by Monica Furlong
The Hobbit, or There and Back Again, by J. R. R. Tolkien
Heidi, by Johanna Spyri
The Vine Witch, by Luanna G. Smith
The Jane Austen Society, by Natalie Jenner
The Hidden Life of Trees, by Peter Wohlleben
Women Who Run With the Wolves, by Clarissa Pinkola Estés
Winter World, by A.G. Riddle
The Blue Castle, by Lucy Maud Montgomery
Babette's Feast, by Isak Dinesen
The Way Through the Woods, by Colin Dexter
World of Wonders, by Aimee Nezhukumatathil
Far From the Madding Crowd, by Thomas Hardy
Pilu of the Woods, by Mai K. Ngyuen
Arcadia, by Lauren Groff
20,000 Secrets of Tea, by Victoria Zak
A Winter's Tale, by Trisha Ashley
All Things Bright and Beautiful, By James Herriot
Pride and Prejudice, by Jane Austen
The Little House in the Big Woods, by Laura Ingalls Wilder
Emma, by Jane Austen
A Christmas Carol, by Charles Dickens
I Capture the Castle, by Dodie Smith
Northanger Abbey, by Jane Austen
The Last Unicorn, by Peter S. Beagle
Busman's Honeymoon, by Dorothy L. Sayers
A Little Princess, by Frances Hodgson Burnett
The Importance of Being Earnest, by Oscar Wilde
A Midsummer Night's Dream, by William Shakespeare
Farmer Boy, by Laura Ingalls Wilder
Little House Series, by Laura Ingalls Wilder
Good Wives, by Louisa May Alcott
Spindle's End, by Robin McKinley
How To Be a Good Creature, by Sy Montgomery
An Enchantment of Ravens, by Margaret Rogerson
Braiding Sweetgrass, by Robin Wall Kimmerer
The Hazel Wood, by Melissa Albert
Jane of Lantern Hill, by Lucy Maud Montgomery
How to Be a Wildflower, by Katie Daisy
Snow & Rose, by Emily Winfield Martin
The Scarlet Letter, by Nathaniel Hawthorne
The Life-Changing Magic of Tidying Up, by Marie Kondo
Grimms' Fairy Tales, by Hans Christian Andersen
The Two Princesses of Bamarre, by Gail Carson Levine
Madeline, by Ludwig Bemelmans
The Tea Dragon Society, by Katie O'Neill
Frog and Toad Are Friends, by Arnold Lobel
Little House in the Big Woods, by Laura Ingalls Wilder
The Tale of Peter Rabbit, by Beatrix Potter
Matilda, by Roald Dahl
The Grapes of Wrath, by John Steinbeck
Spinning Silver, by Naomi Novik
The Little Book of Hygge, by Meik Wiking
Bird Cottage, by Eva Meijer
Old Herbaceous, by Reginald Arkell
The Unicorn Handbook, by Carolyn Turgeon
The Brambly Hedge, by Jill Barklem
Mandy, by Julie Andrews
The Country Diary of an Edwardian Lady, by Edith Holden
Tuck Everlasting, by Natalie Babbitt
Entangled Life, by Merlin Sheldrake
Perfume From Provence, by Lady Fortescue Winifred
I Capture The Castle, by Dodie Smith
Wildwood Dancing, by Juliet Marillier
The Tale of Hilltop Farm, by Susan Wittig Albert
Permelia Cottage, by Carole Lehr Johnson
Cider With Rosie, by Laurie Lee
Garden Spells, by Sarah Addison Allen
My Not So Perfect Life, by Sophie Kinsella
My personal favorites are the books by Jane Austen that are just so unique and witty.
Long solitary walks, family dinners, and evenings spent in quiet entertainment are really at the heart of Jane Austen's novels and that is exactly how cottagecore feels like and how many people currently have to spend their time at home (Home with Jane).
Cottagecore Activities
People who are cottagecore like to engage in almost any nature-y hobbies. I have compiled a huge list of things you can do on a daily basis or in your free time that will give the cottagecore feeling.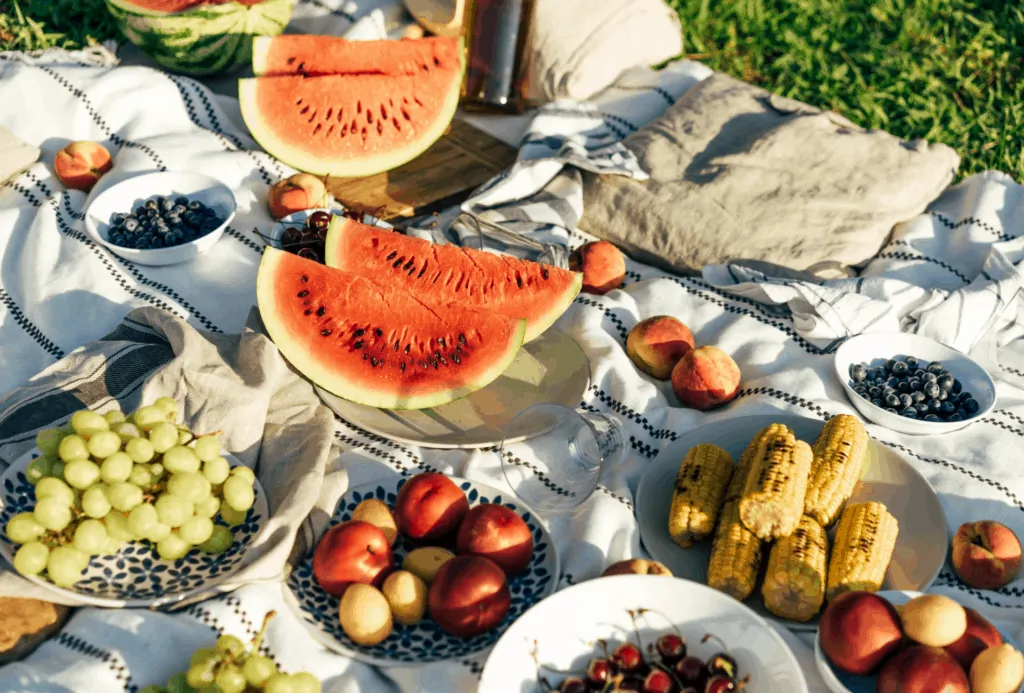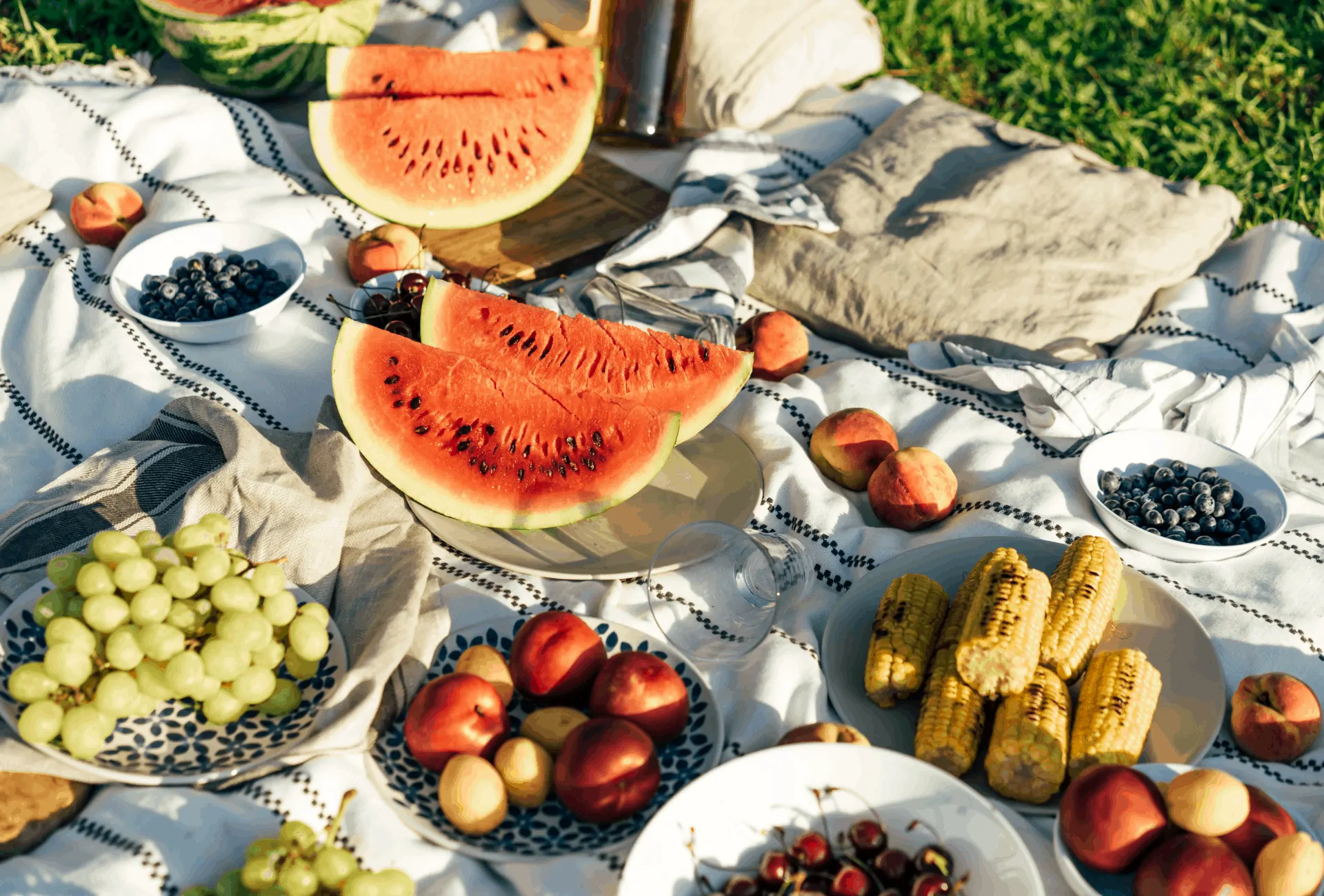 Gardening
Planting flowers
Baking
Making and burning your own candles
Going for long walks
Painting
Decorating a room
Handcrafts (crocheting, knitting, embroidery, sewing)
Cooking (especially with self-grown food)
Painting or drawing
Studying biology or zoology
Making a flower crown
Basket weaving
Reading poetry
Watching the sunset
Building a birdhouse
Writing a song
Playing video games like Stardew Valley or Animal Crossing (two of my favorite games)
Dressing in comfy clothes
Attending a matinee play
Hosting a picnic party
Drinking tea or hot chocolate
Caring for pets in shelters
Seeking inspiration in nature
Joining a book club
Singing
Dying fabrics with natural dies
Picking fruits
Creating a scrapbook
DIY blush and lip stain
Cottagecore Home Decor
Cottagecore is huge in the interior design space and it's perfect to bring more of the outdoors indoors.
You have probably seen it before on Pinterest, cream white, lace curtains, pastel furniture, and lots of antique decorations that make for the perfect grandmacore or farmcore look.
A few design ideas that you could bring into your home are a bed canopy, baskets, candles, plants, figures (especially mushrooms and fairies), cushions, flowers, pressed flower frames, wooden furniture, and wall vines.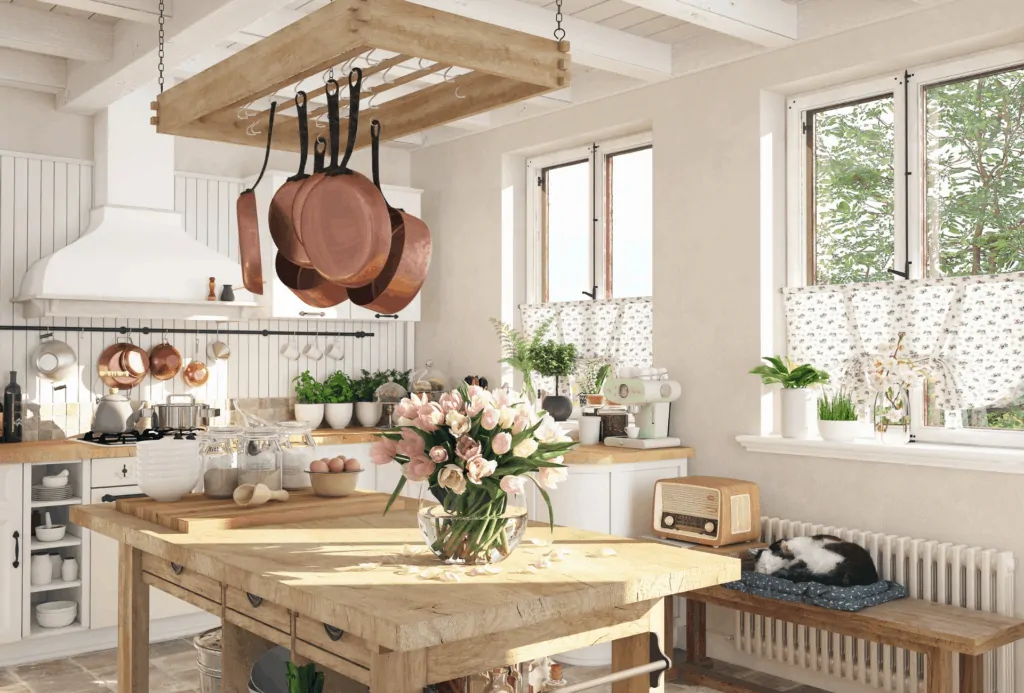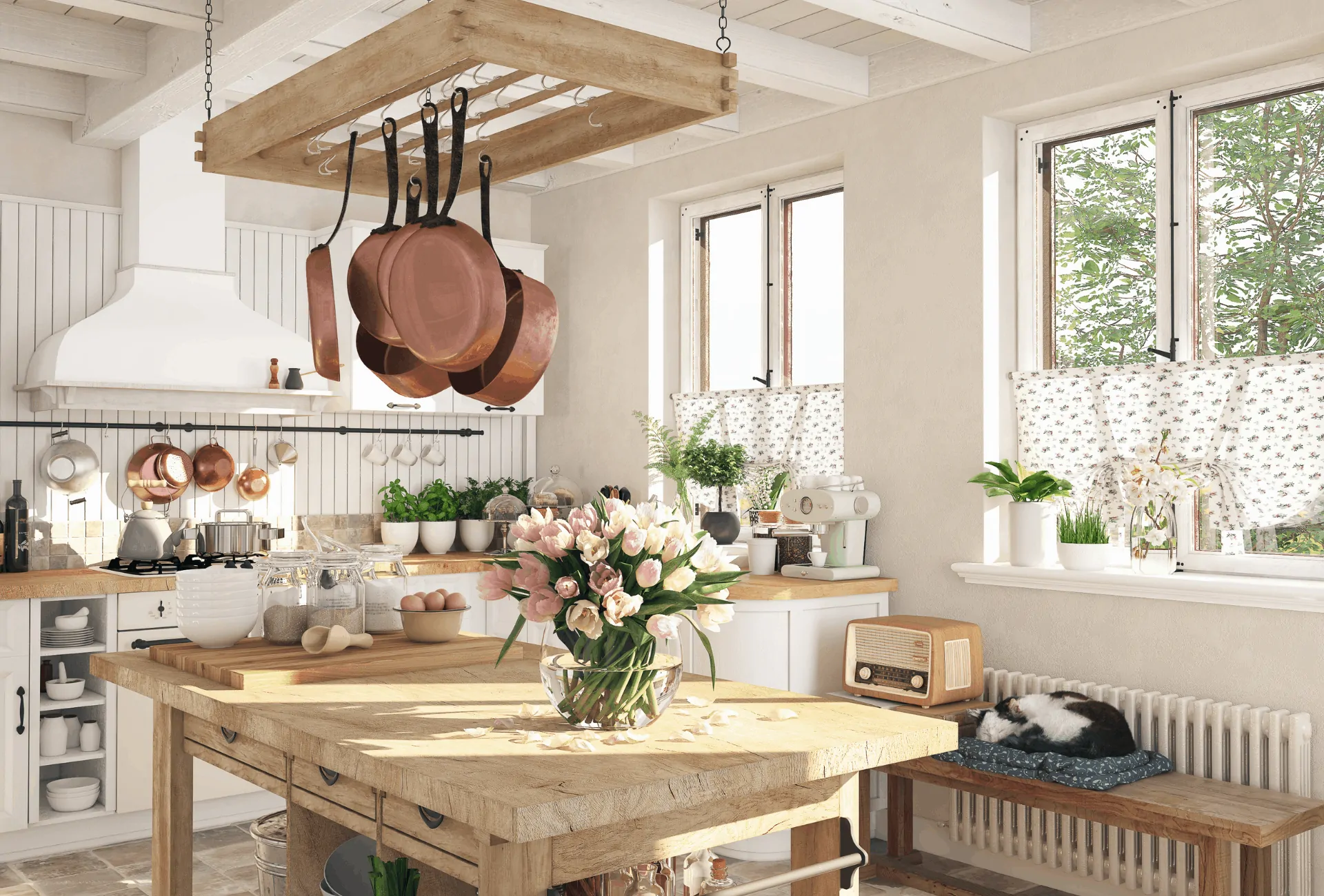 Cottagecore Movies
If you are a more visual person (if you are cottagecore you probably are) then cinematic images might be more appealing to you.
These films have beautiful settings, charming characters, and powerful emotions that will bring you closer to the cottagecore aesthetic. I have also added a small selection of TV shows.
A Room with a View
Alice in Wonderland
Anne of Green Gables
Anne with an E
Atonement
Barbie and the Diamond Castle (nearly all Barbie movies)
Burrow (short film by Pixar)
Call Me By Your Name
Cider With Rosie
Chitty Chitty Bang Bang
Emma
Ella Enchanted
Fantastic Mr. Fox
Fairytale: A True Story
Hakumei and Mikochi
Harry Potter and the Chamber of Secrets
Howard's End
I Capture the Castle
Kiki's Delivery Service
Laid-Back Camp
Lark Rise to Candleford
Life is Beautiful
Little House on the Prairie
Little Women
Maleficent: Mistress of Evil
Matilda
Midsommar
Minari
Miss Potter
Moonrise Kingdom
Moomin Valley
My Girl
My Neighbour Totoro
Picknick at Hanging Rock
Picnic at Hanging Rock
Pride & Prejudice
Sleeping Beauty
Snow White with the Red Hair
Spirited Away
Summerland
The Broken Hearts Gallery
The Guernsey Literary and Potato Peel Society
The Holiday
The Secret Garden
The Secret of Moonacre
The Secret World of Arrietty
The Sound of Music
The Tales of Beatrix Potter
The Princess Bride
This Beautiful Fantastic
Tuck Everlasting
If you can think of any other activity, movie or book that is related to cottagecore, let me know in the comments below!