Farmcore is a term that not a lot of people are familiar with. But you maybe heard from the popular aesthetic cottagecore which is not so different from it.
As the name hints, farmcore has a lot to do with agricultural life but what is farm core like, and what makes someone fit into this aesthetic?
What Is Farmcore?
Farmcore (or countrycore) is a new internet aesthetics that is closely knitted to cottagecore and is even frequently used as a synonym.
It revolves around the romanticizing and fetishizing of western agriculture and specifically farm life.
At its core is a wistfulness for a simple life in harmony with nature and animals like rabbits, horses, cows, goose, goats, and chickens.
The term was first coined by an unknown Tumblr user (like many other aesthetics) and is now used to describe a whole community.
Farmcore Motifs
Most of the key motifs that farmcore revolves around can be found in nature. Think about a sunny field full of healthy crops surrounded by happy farm animals and wooden cottages.
Similar to the cottagecore aesthetic, taking care of plants or animals through gardening and volunteering is a major joy bringing factor.
As the aesthetic is centered around agricultural life, farming is a popular activity. This could be achieved through cultivating plants and raising livestock.
Depending on where you live, your climate and soil might be more suitable for only one of these.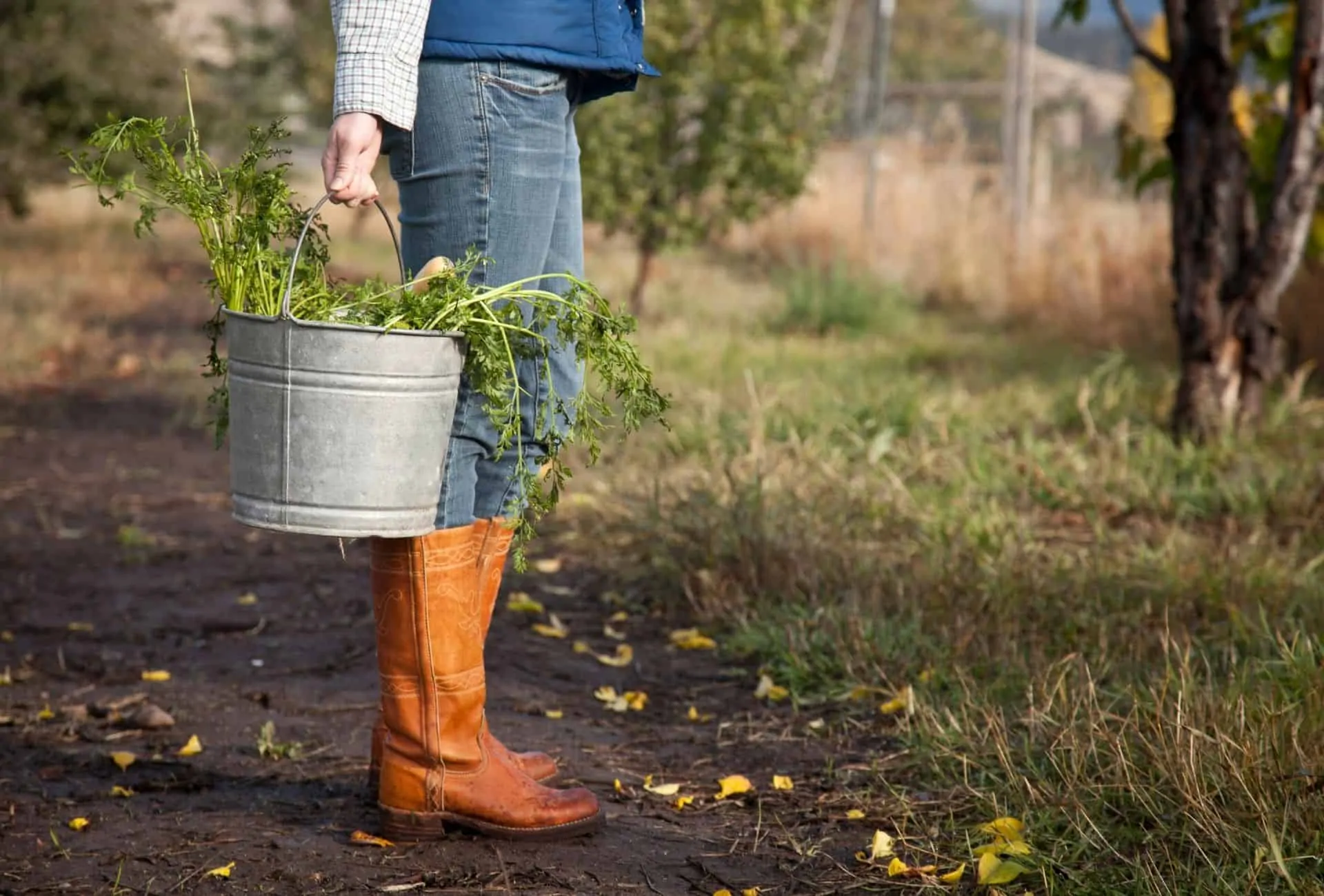 Farmcore Clothes
Farmcore fashion mostly consists of loose and flowy dresses and skirts that reach the knees as well as overalls with big, deep pockets.
They can be made of linen, faded denim or cotton and can be decorated with lace, embroidery, or ruffles.
Within the countrycore aesthetic, you will often find clothing items that resemble the fashion from a few centuries ago but they are not similar to anything that has actually been used.
Most workwear that is actually being worn by farmers isn't that aesthetically pleasing to look at.
A few of the dresses and clothes that I will talk about haven't been worn in the past as they would be impractical in the field but they will still give you inspiration for your own creative ideas.
Especially clothes from the 1900s-50s really fit the aesthetic.
Common patterns include gingham, stripes, plaid, paisley, florals, and lace. You can wear earthy colors such as brown, olive, ivory, ochre, beige, maroon, and also pastel tones like light yellow, baby blue, or faded pink.
Besides long dresses, overalls, and aprons, you can also choose long skirts, smoked tops, midi dresses with milkmaid necklines, baggy jeans, and puff sleeves. Shoes should be kept simple and practical like t bar shoes, laced up boots, mules, or loafers.
Straw hats, golden necklaces, thin bracelets, and small earrings really complete the farm look but you could also forgo any accessories.
Other accessories that you could wear would be baskets, flower crowns, straw bags, pendants, and bandanas.
Make up should be minimal and soft and closely inspired by nature with warm colors such as red, yellow and orange for eyeshadow.
You can use a pinkish red lipstick or a colored lip balm on your lips and neutral skin tones on the rest of your face.
Hairstyles are generally loose and flowy with braids and bow ties. The hair can be curled or straight and kept in a messy bun or worn down or half-up.
Farmcore Colors
The farmcore color palette is mostly inspired by nature and the animals that might be roaming around a farm.
If you have a specific farm animal or crop that you like, you can throw together whole outfits by just using these tones and shades.
Colors like dark green, yellow, muddy brown, or cream white are super fitting. But also earthy tones like gray, mustard, teal, and rust can make for a great look.
These colors can be applied to your clothes, makeup, accessories and interior design choices.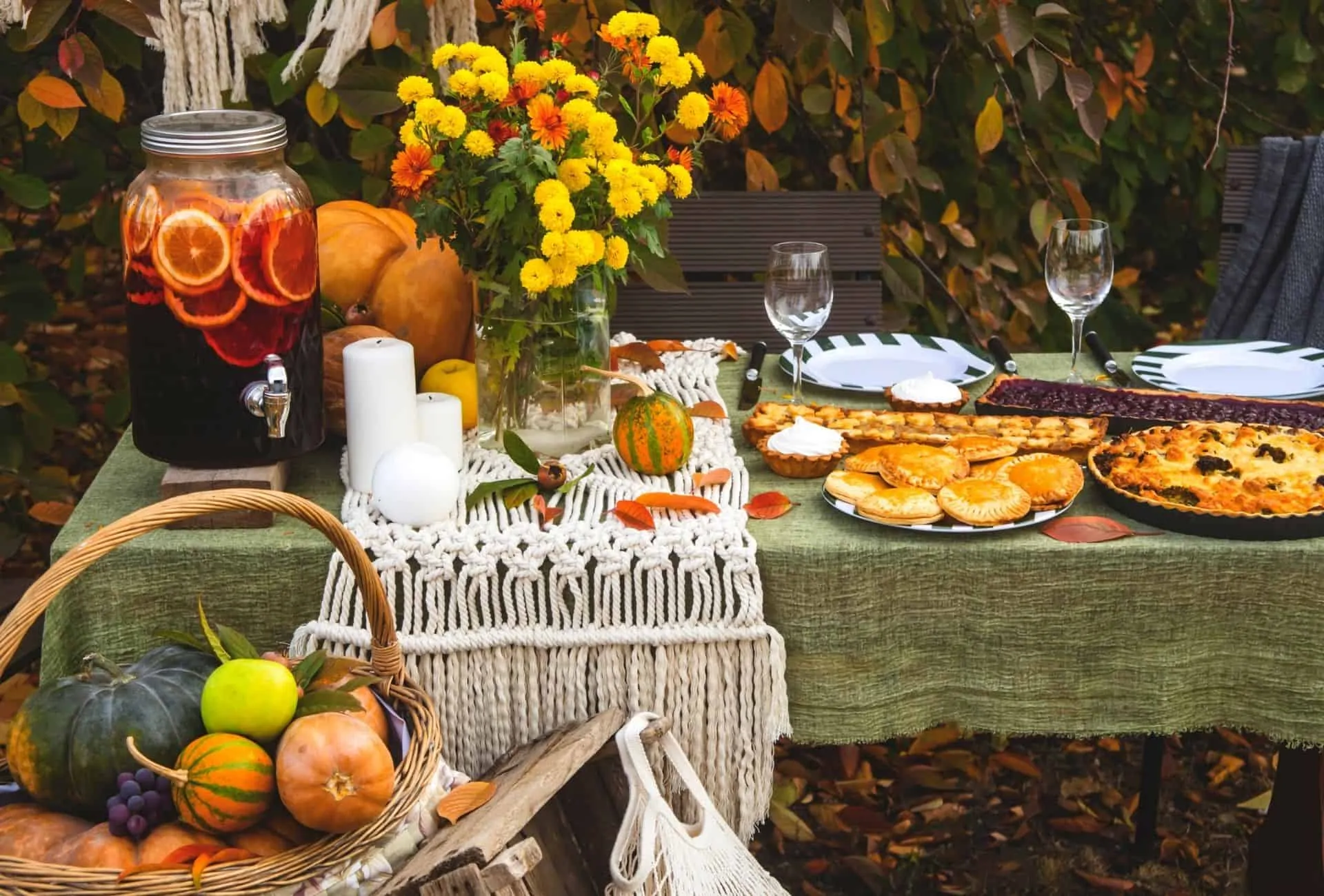 Farmcore Activities
People who are farmcore like to engage in almost any nature-y hobbies. I have compiled a list of things you can do on a daily basis or in your free time that will give the countrycore feeling.
Spending time outside is very important and this time could be used for a long walk, gardening, or berry/mushroom picking.
Caring for animals is the main focus of farmcore, so think about adopting rabbits or chickens that will receive the best possible life with you.
If are not able to live on a farm yourself or if you can't rear an animal, consider helping at a farm close by or a rescue centre that will definitely appreciate the volunteer work.
Even playing video games like stardew valley or animal crossing will give you the farmlife vibe with a creative touch.
Growing crops or planting flowers successfully has to be learned. You can use your free indoor time to research gardening and growing your own food.
While you are at it, do your best to really get to know your environment and consider studying biology, agriculture,e or zoology.
If you don't own a piece of land, you can go to a community garden where you will also be able to learn from others and be inspired by their creations.
After harvesting, you will be able to cook amazing, organic and healthy meals with your own hand grown goods.
To get you started, you can begin with growing your own herbs. This can be done anywhere even if you live in a small apartment. Most herbs are very robust and require little sunlight. I have linked an amazing youtube video as a reference below.
You can safe a lot of money when caring for plants and animals by simply crafting pots and other necessities yourself.
Building a birdhouse, rabbit cage, or trying yourself at weaving baskets and other handcarts such as crocheting, knitting, embroidery, and sewing will provide you with a lot of new skills and cheap products.