Christmas is just around the corner, and what better aesthetic is there to immerse yourself in right now than the winter aesthetic? 
Just as the name suggests, this style is centered around the comfort and magic of the wintertime. 
This time of year is full of good vibes and cozy evenings, and if that sounds like your ideal, this may just be the style for you. 
But before you turn your life around for it, read on to find out everything you need to know about the magical winter aesthetic.
What Is the Winter Aesthetic? 
Of course, it's easy to imagine this aesthetic, especially if you take a look at a few photos for inspiration, but it's time to look a bit deeper into it.
One major influence within this aesthetics is the Christmas holiday, which is often celebrated even by those who don't follow a religion and has been widely recognized across the world, characterized by many specific visuals and motifs.
Many of the visuals within the winter aesthetic (which we'll come back to later), are similar to those found within the traditions of Christmas time.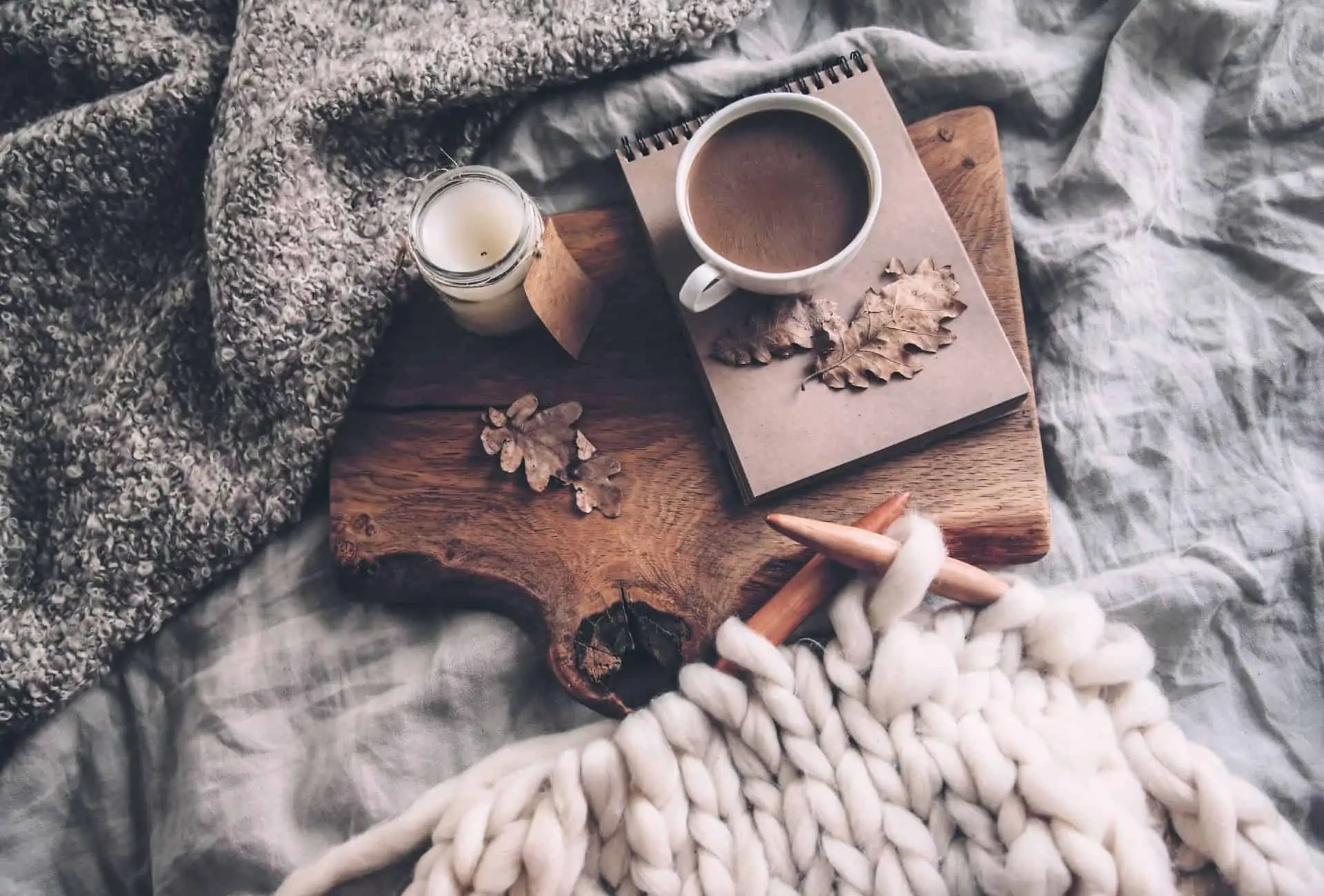 However, even if you don't celebrate the Christmas holiday itself, you can still enjoy the wintertime.
Some of the core values here include comfort and warmth inside, as well as the bitter cold of the outside world.
For many parts of the world, the winter season is adored for its significantly cooler climate, and that's a central part of this aesthetic. 
As we'll see later, chilly weather has a big influence on the motifs in this style, even if you don't live somewhere with a particularly cold winter.
In addition, the aesthetic zones in on the pace of life slowing down as the days are shorter, and the nights are longer.
Winter aesthetic visuals
The list of visuals for the winter aesthetic is endless, as there are so many different things that contribute to its unique, magical sense, but some of them just can't be forgotten. 
If you want to get a visual idea of the aesthetic, here are some common motifs you can expect to see and could even try to implement in your life.
Snow – of course, there's nothing that says "baby it's cold outside" like the snow 
Snow globes 
Warm Christmas lights – just picture those moments when you're walking through a town at night and warm lights are lighting the path 
Fireplace – it says warmth and comfort 
Candles 
Cosy blankets – nothing says home like wrapping yourself up in front of the television or fireplace
Hot drinks – coffee, tea, hot cocoa, you name it 
Freshly baked goods 
Colours like red, green, gold, and white
Mysterious forests – think dense forests of deep green fir trees 
Gifts, ribbons, wrapping paper 
Winter Aesthetic Outfits 
Of course, throwing together an outfit isn't always as effortless as it may look, and it's sometimes difficult to know where to start, especially when you're delving into a new style.
When it comes to the winter aesthetic, the connotations of cold weather and snow mean it's time to wrap up warm, so most outfits include lots of layers. 
In addition, you'll find lots of soft textiles, such as knitted pieces and even faux (or real) fur.
If you're looking for somewhere to start, here are some pieces worth getting your hands on.
Chunky knit sweaters – if there's a single design or type of material that screams winter, it's a chunky knit sweater, and this pattern is no better suited for anything than a warm oversized sweater
Boots – if you're going to venture out into the snow, you'll need something suitable on your feet
Scarves – the classic plaid scarf is always a win for any winter outfit
Turtleneck tops – that little extra area of material on your neck isn't only flattering, but it keeps you warmer, too 
Trench coats – nothing beats a statement trench coat
Beanies – when tempertures drop, hats and beanies are definitely a must have winter item
Parkas – I recently bought an Artcic parka that can easily get me through sub zero temperatures
Gloves – no one wants to freeze off any fingers
As mentioned before layering is really the key here.
If you wear cozy boots, use cable knit socks or layer sneaker socks with thick wool socks.
Sweaters may not be enough if it gets really cold so think about wearing a bodysuit underneath.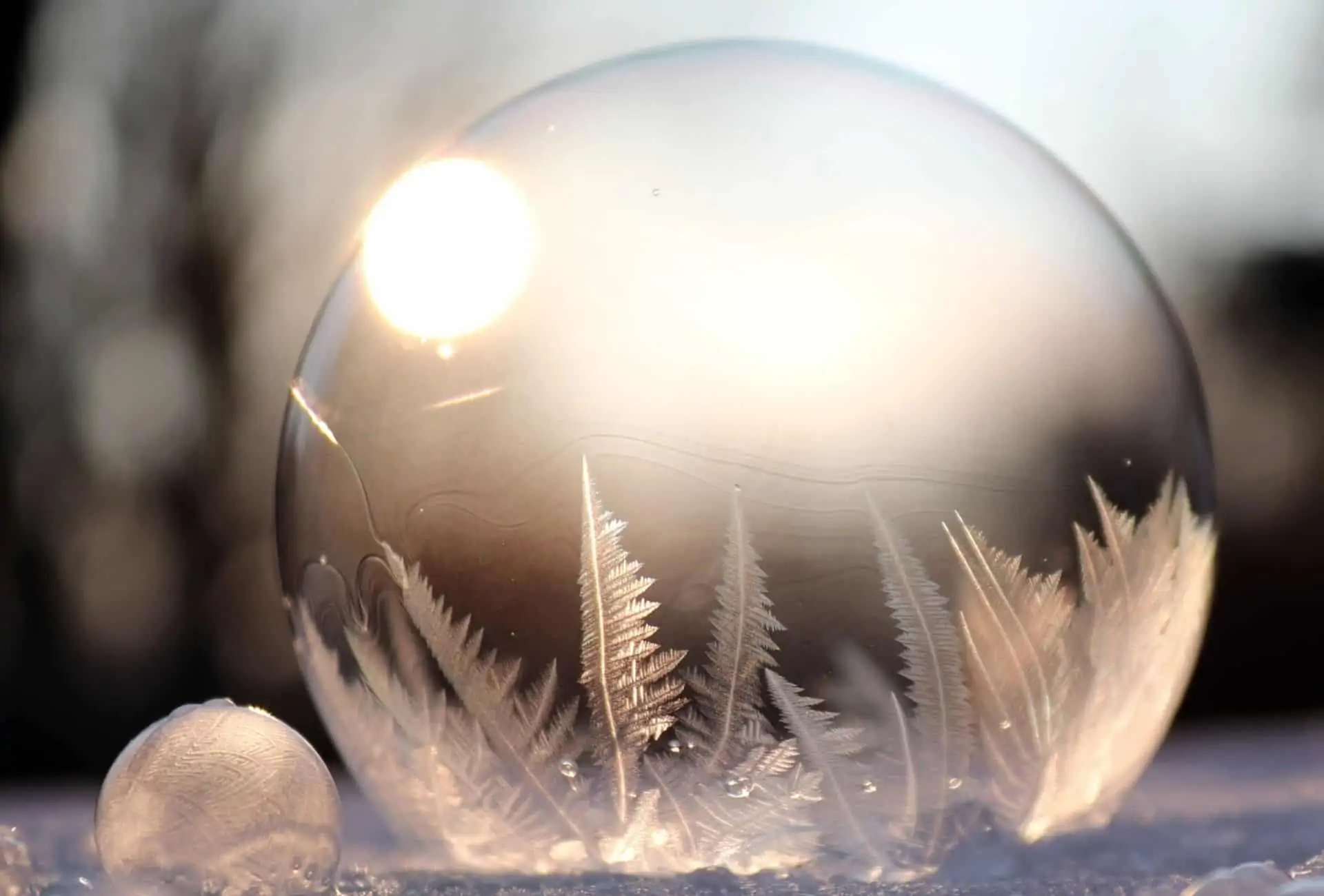 Winter Aesthetic Décor 
When it comes to decorating your home, the winter aesthetic doesn't only have to pop up for Christmas in December – it can be a permanent feature in your home all year round.
One difference between the winter aesthetic and Christmas is that the interior decorations can be very diverse. 
The winter aesthetic has no specific focus on Christmas, so the decorations are more subtle, as shown in the list of ideas below. 
Wooden features – from built-in features to small decorations, rustic, aged wood is a classic sign of wintry décor, and it's a reminder of cosy wooden log cabins in the snow 
Fairy lights – sure, fairy lights can fit in with lots of styles, but something warm and perhaps even in a fun shape, like a star, will suit a wintry interior perfectly. 
Soft textiles – soft blankets, knitted throws and fuzzy pillows are all begging you to snuggle up with them in front of a fire 
Candles – lighting a candle strikes a magical sense of serenity that can't be achieved any other way, and it can make your house smell divine 
Fireplace – fire is a great source of heat and it's also mesmerising to watch it crackle in a fireplace 
Greenery – while Christmas trees are a staple Christmas decoration in many houses, they're not the only way to add some winter greenery to your house, and wreaths, garlands, and more can be used 
Winter Aesthetic Activities 
Finally, it's time to discover how the winter aesthetic can influence the way you spend your time. 
Generally, it focuses on taking things slowly and relaxing, but some winter sports can also constitute under the aesthetic.
Make homemade hot chocolate or other hot beverages 
Skiing, snowboarding and ice skating 
Have a snowball fight
Build a snowman 
Frosty morning walks 
Bake fresh goods 
Watch a film or binge-watching a show 
Read
Listen to Christmas music
Cook a new recipe
Winter themed puzzles
Write hand written letters
Design Christmas cards
Declutter your home
Keep a gratitude journal
Go dogsledding
Try ice bathing
Enjoy stargazing at night
Host a winter picnic