Video games are so much fun and one of the best ways to escape reality even for a few hours.
Having your own little world that you can create, care for and interact with can be super comforting.
Depending on your mood you might want to set out on new adventures, slay dragons or let your creativity run wild.
If games are a way for you to unwind from the day then cozy and calm games may be the best choice for you.
From farming games to simulators, this list features some of the best cottagecore games out there that are perfect for relaxation and feeling good.
1. Animal Crossing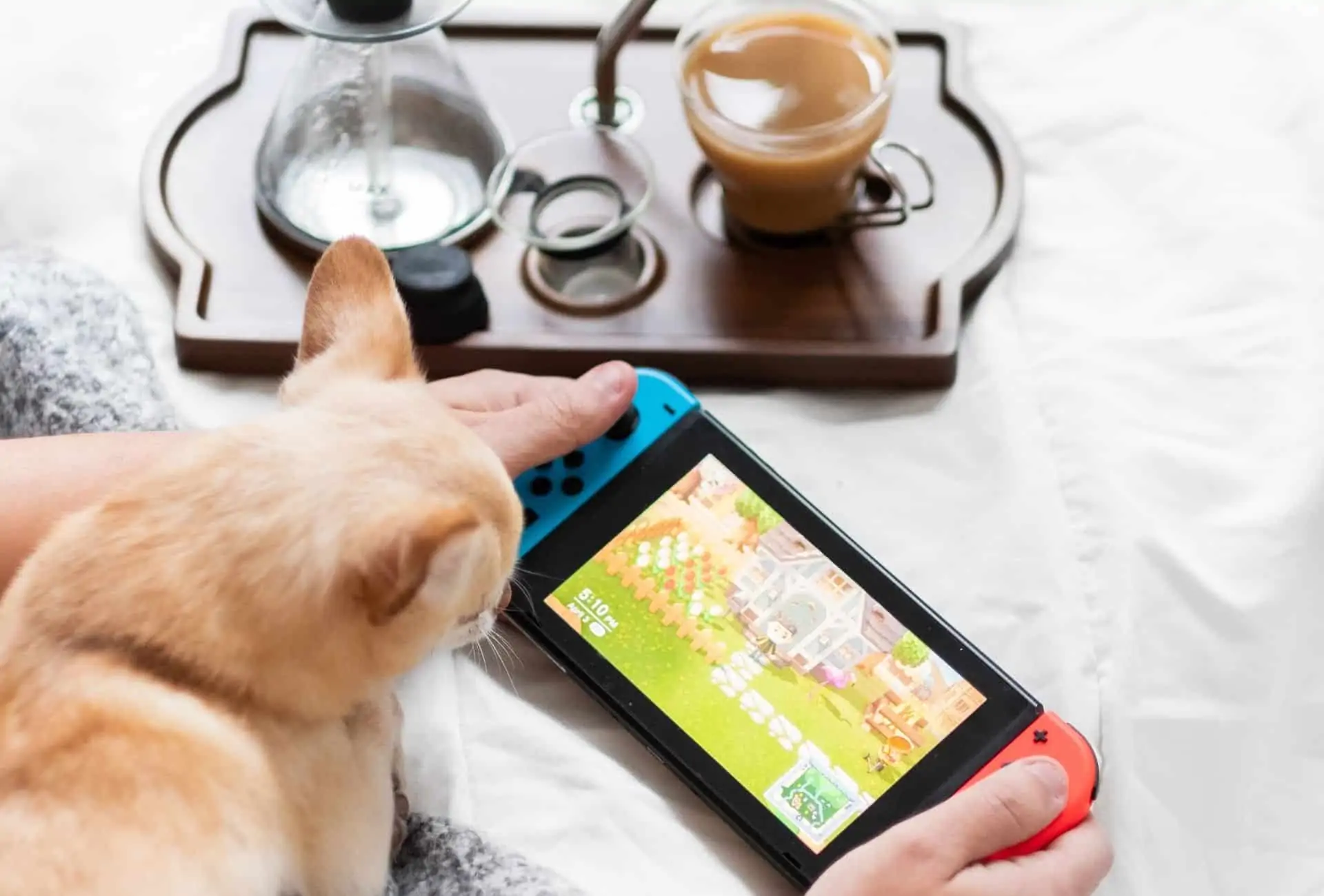 Animal Crossing is a video game series that has been around for more than 20 years.
Nintendo's newest game Animal Crossing New Horizons has become one of the most popular games on the switch console and for good reasons.
It's essentially a social simulator where you play your own character on an island getaway.
Exploring your randomly generated island, collecting bugs and enjoying the sunset already sounds like the perfect escapism game but it gets better.
Nearly every single feature is very cottagecore-ish including campsites, crafting, fishing, cooking and collecting.
The new terraforming feature allows players to completely customize their island and decorate it with furniture items.
Furniture items and decorations have different themes like zen, ironwood, or rattan with log items being the most fitting.
With the latest update, they added ranch items and a lot more vintage furniture which will make designing so much easier.
Playing around with different levels, fruit trees, and hybrid flowers will leave you with a sophisticated and dreamy-looking island that perfectly fits into the realm of cottagecore.
In Animal Crossing you can develop your own daily routines that are simple, calming and relaxing.
I have been playing this for over a year now and I am not even close to finishing my island design.
If you want to learn more about how you can make your island more cottagecore why animal crossing is the perfect cottagecore game, then click here.
2. Stardew Valley
Stardew Valley is an open-ended country-life RPG that was developed by a single person, Concerned Ape.
The storyline begins with the player inheriting an overgrown farm from their grandfather with the mission to turn it into a thriving home.
The whole game really speaks to everyone that has dreamed of running their own farm, caring for animals, and growing crops.
It is also highly focused on gathering materials, befriending the town folks, completing quests, and fighting in the mines.
Since its release, there have been so many free updates that really expand the game and you can easily spend thousands of hours in it.
If you enjoyed playing the Harvest Moon series, you will love this game and its nearly endless possibilities.
3. Legend of Zelda – Breath of the Wild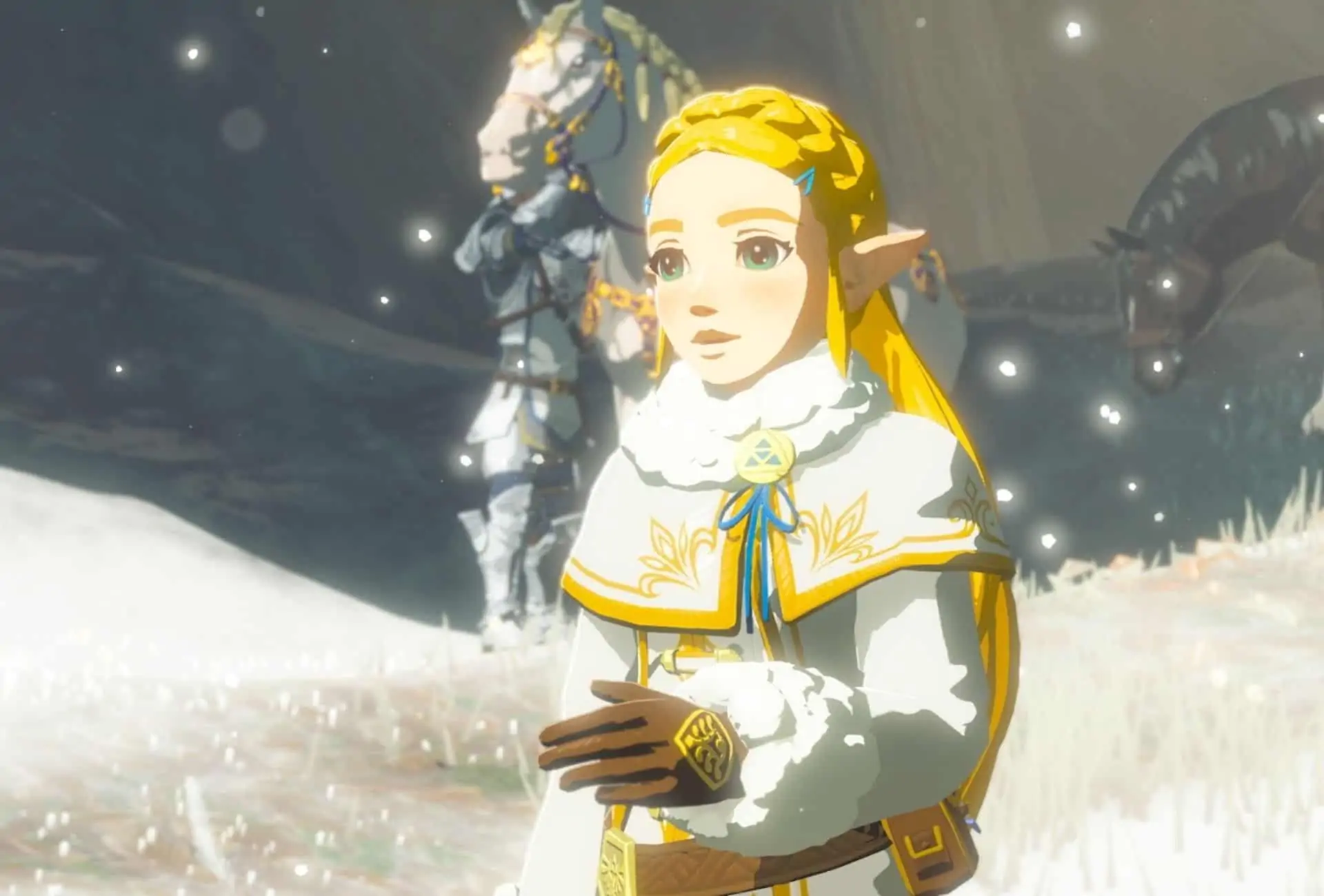 Legend of Zelda is a fantasy adventure game and you have probably heard of it before.
Although there is a strong focus on combat and defeating enemies, there are many aspects of the games that lean more towards the cottagecore style.
Breath of the Wild is the first truly open-world Zelda game of the series where you can explore wide-open spaces and different terrains, including dense forests, vast fields, and mountain peaks.
You can climb, ride and even fly through these amazing areas.
The game has a cooking feature as well as horse riding, foraging, and more.
While you will always run across people in Stardew Valley or Animal Crossing, Breath of the Wild has a more secluded feel to it and you might spend hours without seeing a single soul.
When you happen to come across a town, they are usually pretty small and filled with nice people that live in rustic, simple homes and go about their daily chores.
4. The Sims – Cottage Living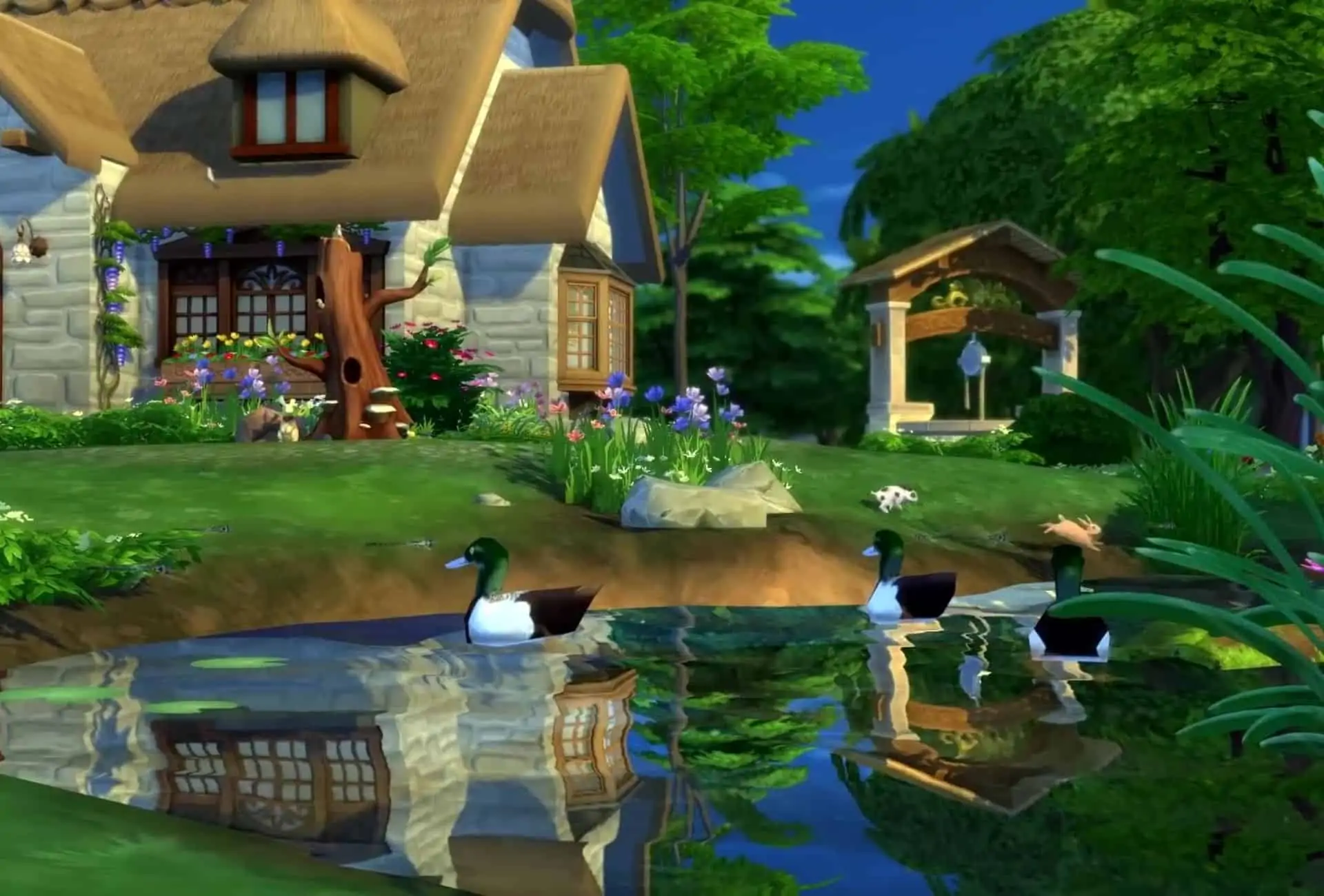 The Sims is probably the most popular life simulation game out there and the 5th game has just been announced.
How many hours I must have spent playing this game and it never gets old.
Until recently the series didn't have much to do with cottagecore or farm living at all.
As a response to the rising trend of cottagecore, EA published a new expansion pack called cottage living.
This DLC completely reloves around country life including farm animals, crops, foraging, and new recipes.
There is also a new neighborhood and a ton of new items to build with.
The town is full of lovely people and you can even help them by completing small tasks.
I believe that this is one of the best Sims expansion packs besides Seasons and Cats & Dogs.
5. Harvest Moon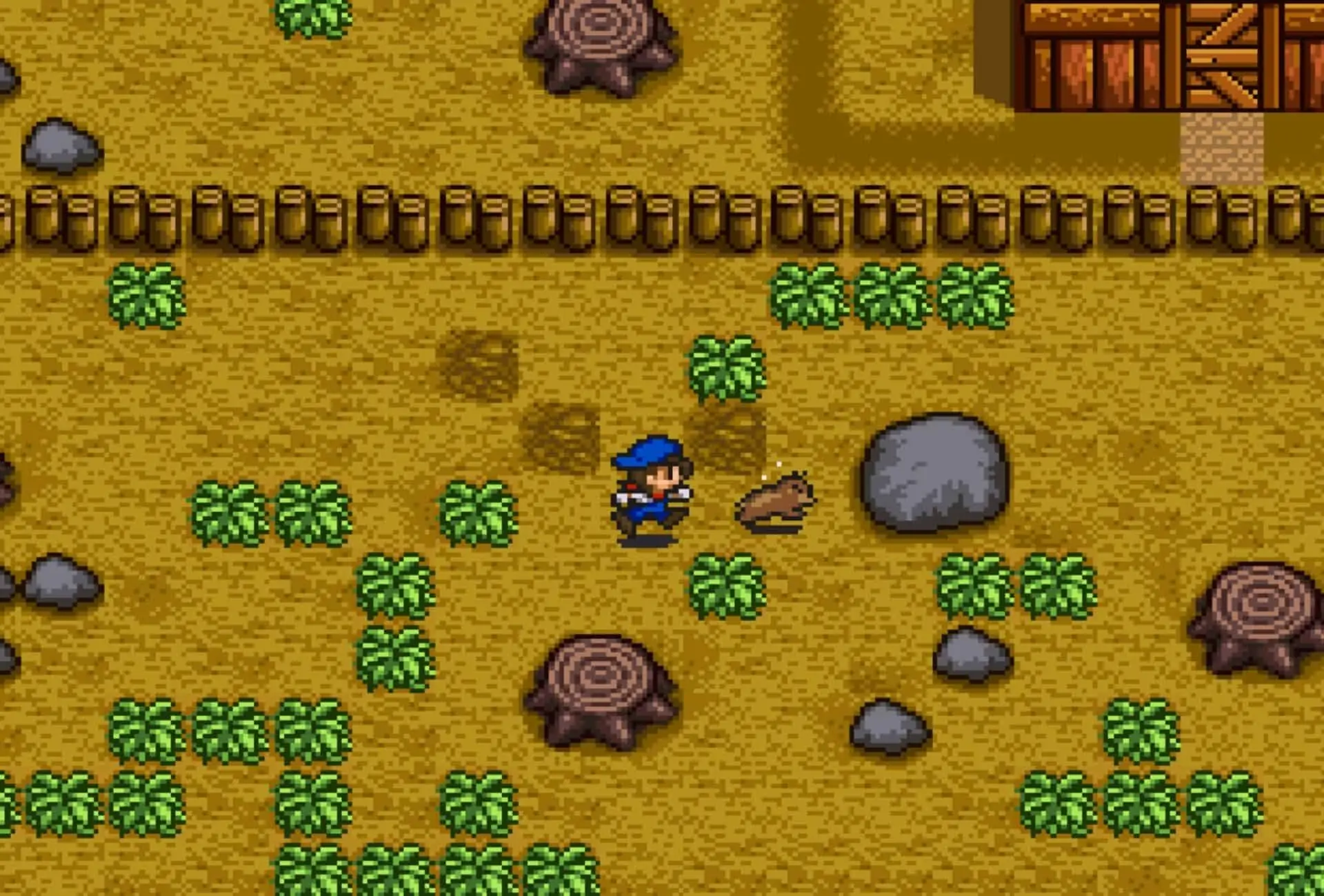 Harvest Moon to me is the OG farm simulation game and it's what got me into loving these types of games.
Similar to Stardew Valley, you will inherit a farm from your grandfather and have to restore it.
You can choose your own daily tasks such as planting crops, clearing land, raising livestock, and building relationships with villagers.
It is a much more simple version compared to Stardew Valley which is understandable as it was first published in 1997.
You cannot choose a gender for your character (you will play a man) and you are only able to marry female villagers.
I must say I have never enjoyed any of the Harvest Moon sequels as they didn't quite match the unique vibe the old Harvest Moon has.
6. Minecraft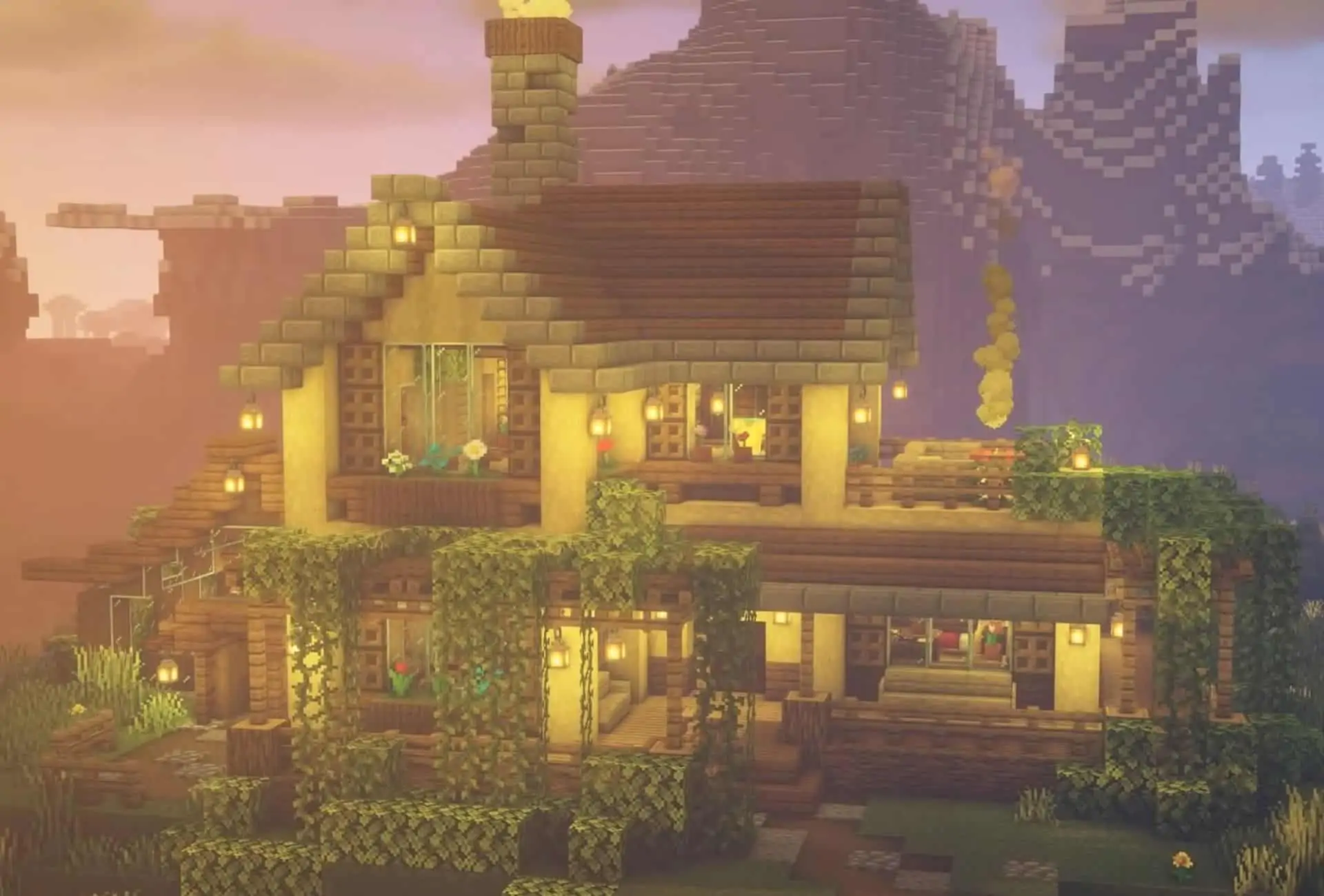 You may wonder why Minecraft would be on a cottagecore games list as it's essentially a mining and building "simulator".
When first playing the game, a randomly generated map will be created for you that may include a plethora of different biomes.
Woodland areas and plain fields would be the most fitting for cottagecore but since the game is so customizable, you can terraform any terrain you are in and essentially turn it into whatever you desire.
You can build your own home(s) or even towns on a never-ending map that makes you feel quite isolated.
Apart from that, there are a lot of wild and farm animals that you can tame and/or breed.
To push the game closer to the cottagecore aesthetic you can choose different texture packs that will completely change the appearance of the game.
What all of the games I have mentioned above (except the Sims) lack is the aspect of survival which is a big cottagecore theme.
This makes cooking and farming much more meaningful compared to games like Animal Crossing where eating is merely a cute animation.
7. Ni No Kuni
Going back along the lines of role-playing and adding a Ghibli-esque appearance brings us to the epic game Ni No Kuni.
It tells the heartwarming tale of Oliver and his journey to becoming a wizard and bringing back his dead mother.
There are a lot of whimsical elements to it and a lot of magic in this mystical world.
Just like the Studio Ghibli movies, it is suitable for children and adults alike with a lot of mature content that you might only understand as an adult yourself.
Studio Ghibli has actually played a part in the making of this game and Joe Hisaishi composed the music.
8. Yonder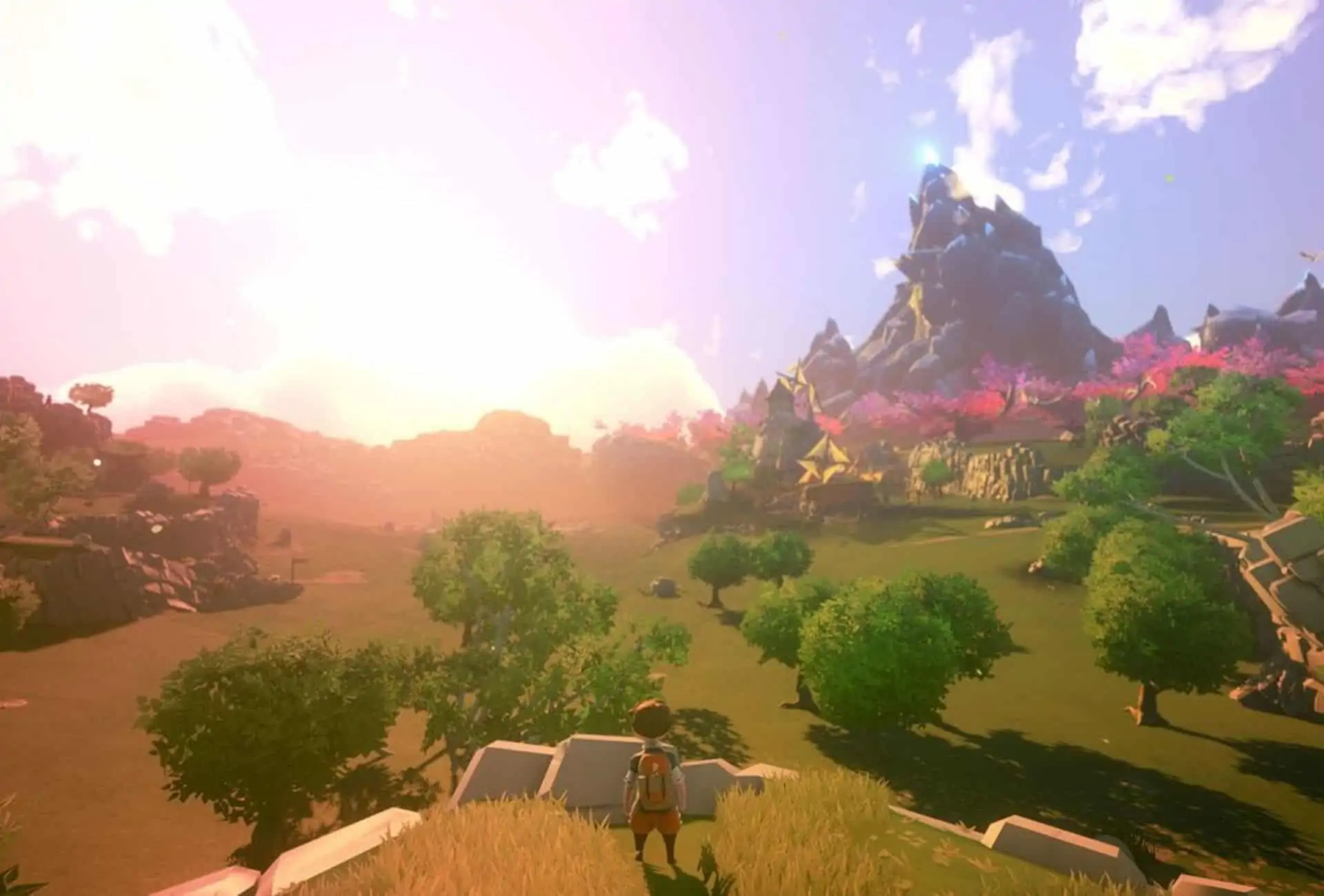 Yonder is an open-world adventure game and offers players countless quests and endless freedom.
After the player gets into a shipwreck, they are stranded on the magical island of Gemea where you have to defeat the darkness that has taken hold of the land.
The game is filled with adorable animals, exploration, questing, farming, and relaxing music.
Unlike games such as Breath of the Wild, Yonder is non-violent and has no combat system.
9. Ori and the Will of the Wisps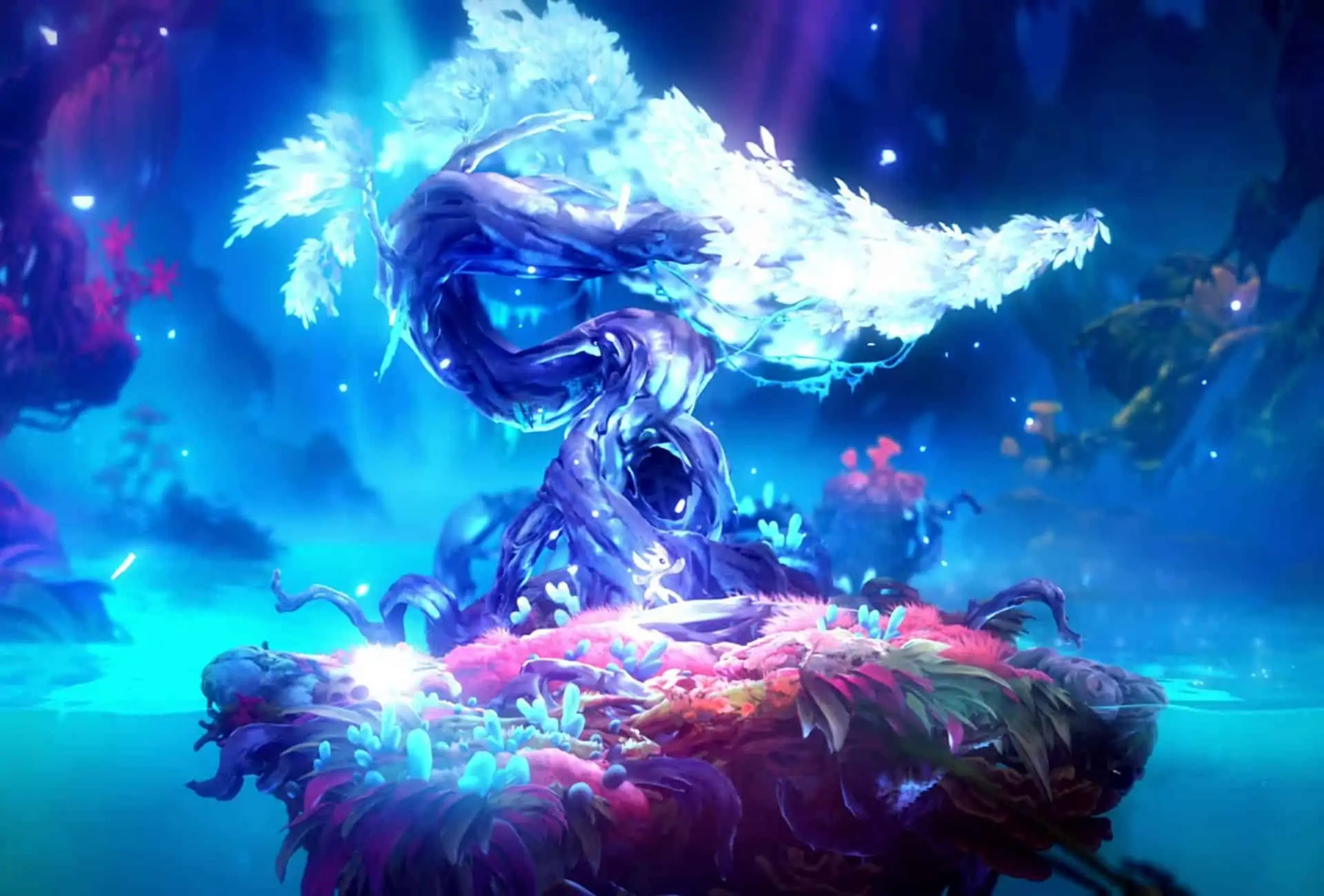 Ori and the Will of the Wisps is the sequel to Ori and the Blind Forest which was released back in 2015.
It's probably the best Metroidvania platform adventure game out there and was rightly showered with awards.
You play as the little forest spirit Ori that is on a mission to rescue his owlet friend Ku.
The jump and run part is super fun and the game has undoubtedly stunning graphics.
10. A Short Hike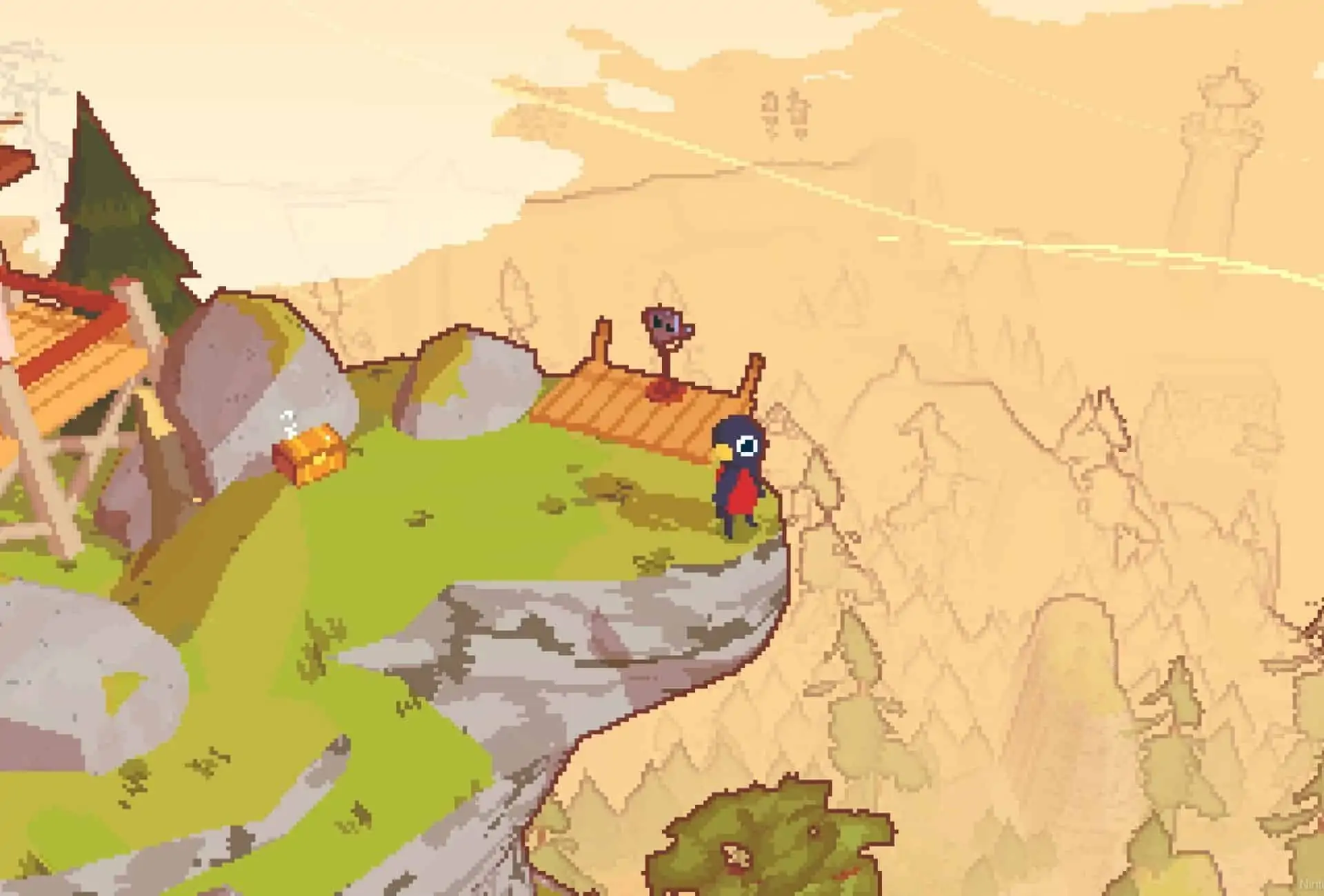 In A Short Hike, you play as a bird called Claire who has just left her home.
Playing this game is such a joyful experience with its charming pixelated style that ties in perfectly with the whimsical atmosphere of the game.
The music in A Short Hike is absolutely extraordinary and will constantly change depending on your tempo and action.
With all the mini-games and side quests, the game can be seen as a sandbox adventure that will continue long after you have reached the mountain.
11. My Time at Portia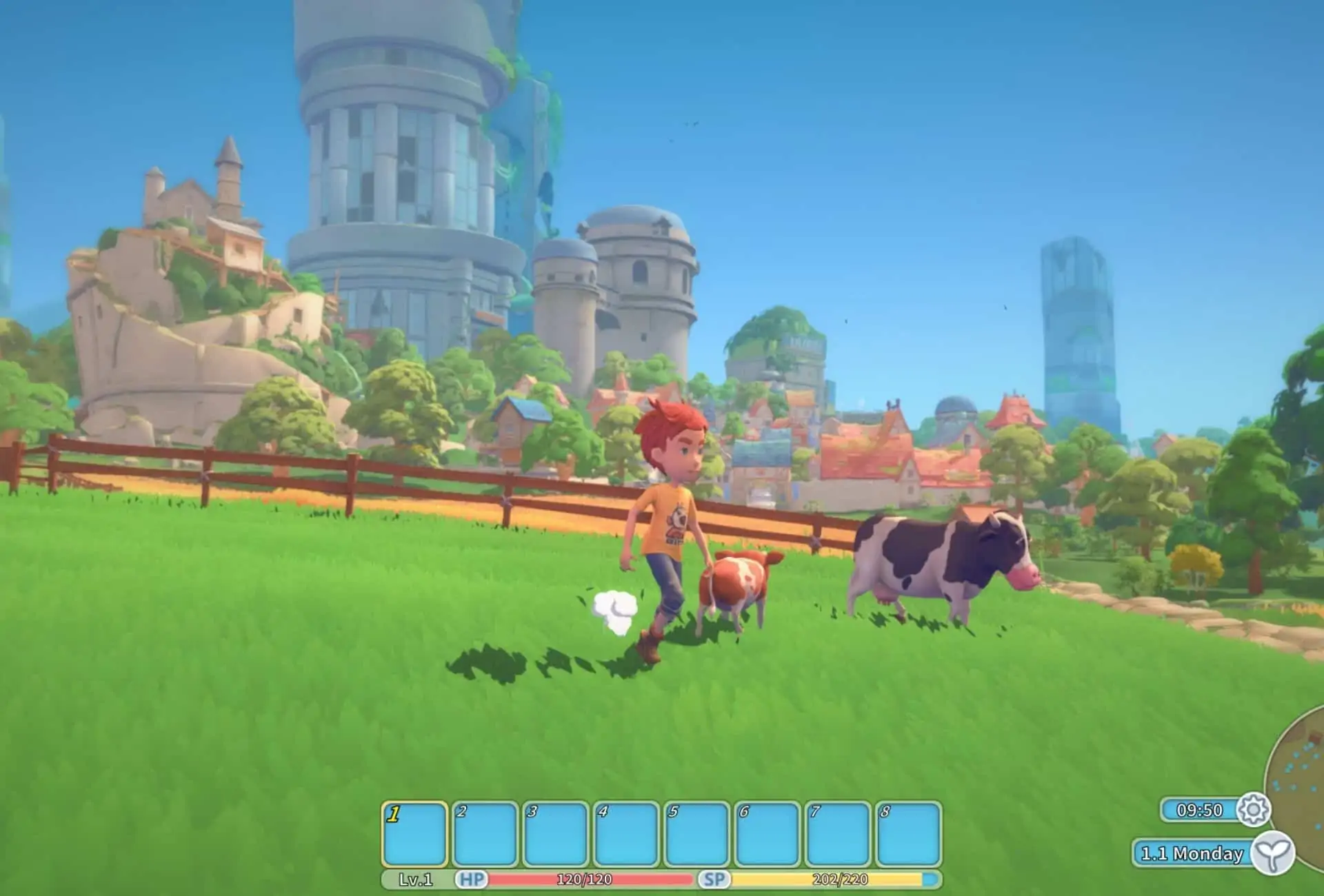 With My Time at Portia we have another inheritance story but this time it's set in a post-apocalyptic environment.
If you have liked the farm games mentioned before and enjoy the aspects of farming then definitely give this game a try.
However, you should keep in mind that this game is more focused on building machines and crafting than actual farming and animal husbandry.
12. Haunted Chocolatier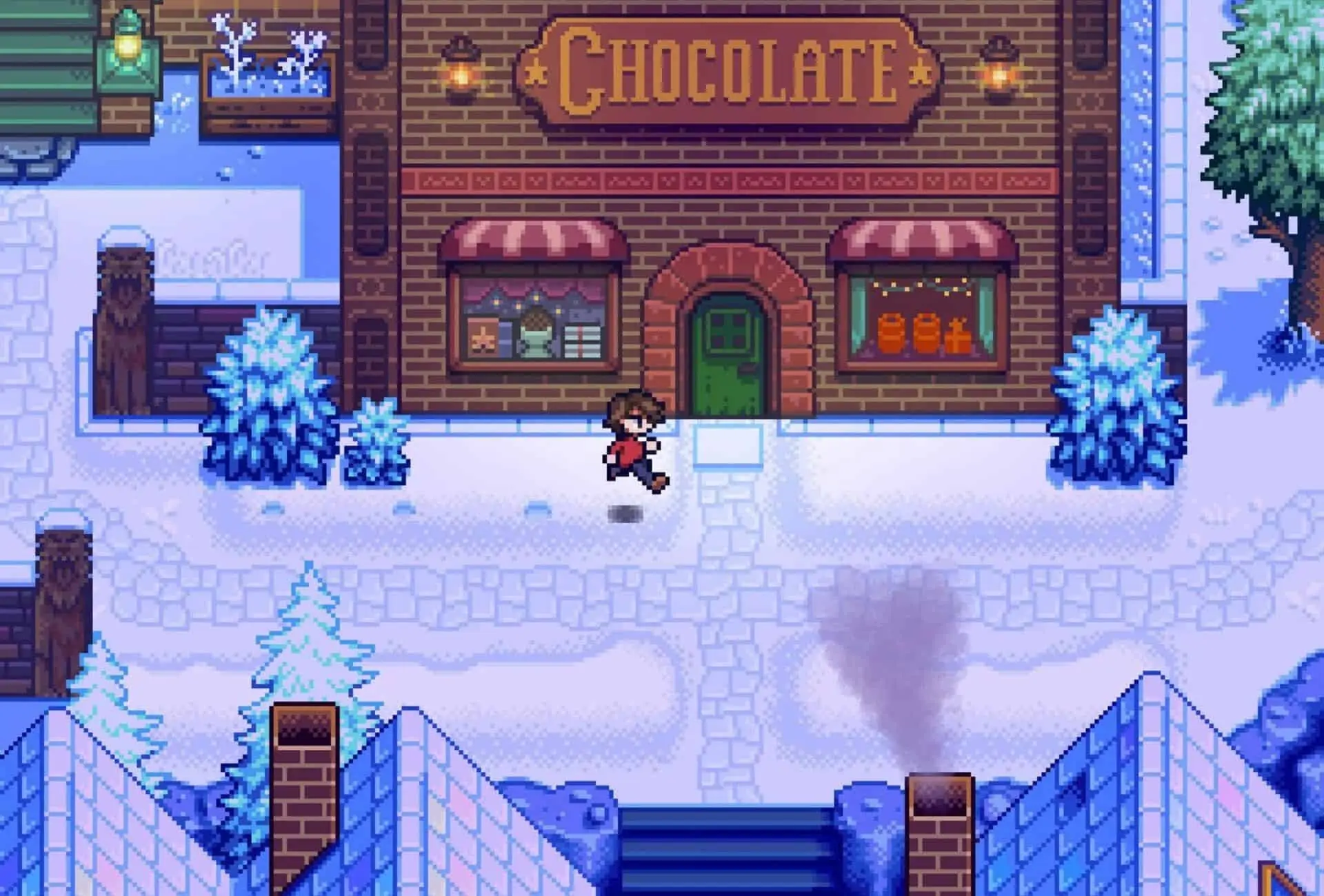 Haunted Chocolatier is the only game on this list that hasn't been released yet.
After Eric Barone's huge success with Stardew Valley, he wants to work on a new project.
In Haunted Chocolatier, you will play the role of the town's new chocolatier and live in a haunted mansion with little ghosts that help you sell chocolate.
The game will have the familiar graphics from Stardew Valley with a greater focus on Action RPG mechanics.
While Stardew Valley was more about simple living in nature and connecting with lovely people, this game will revolve more around fantastical possibilities and experiences.
Concerned Ape mentioned that he is not yet sure what the game will revolve around now that he is no longer limited by the farming genre but the gameplay will definitely involve gathering ingredients, making chocolate, and running a shop.
The overall vibe of the game is super cozy and I cannot wait to play it one day.
If you want to keep up with the updates on this game then make sure to check his website regularly: hauntedchocolatier.net.
13. Spiritfarer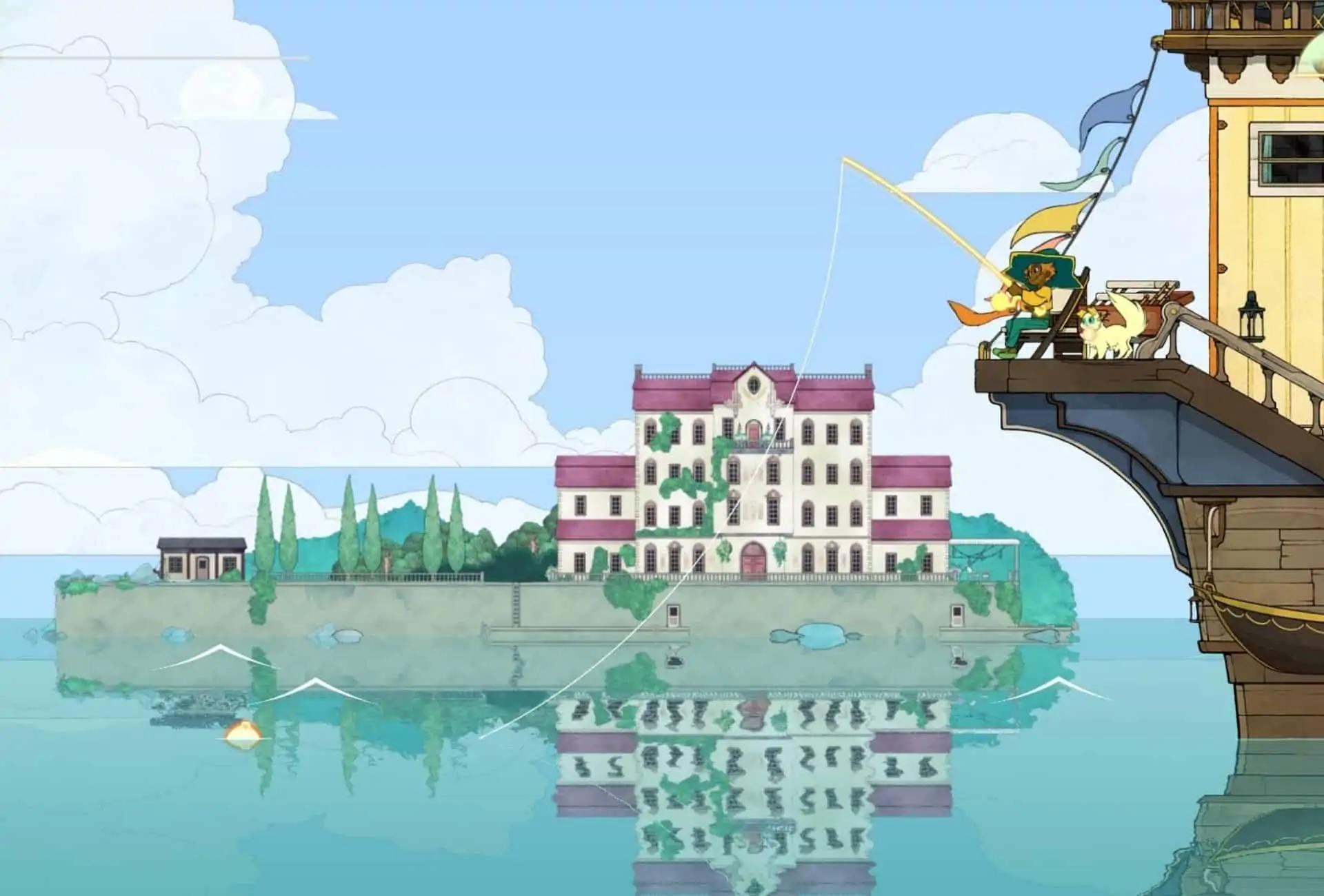 Spiritfarer is a heartbreaking game all about dying, death and saying farewell.
Heavy topics that the game manages to quietly and respectfully weave into the beautiful graphic style and well-written characters.
As ferry master to the deceased, your job will be to guide them into the afterlife and make the transition as easy and acceptable as possible.
A memorable game that will stay with you long after you have finished it.
14. Staxel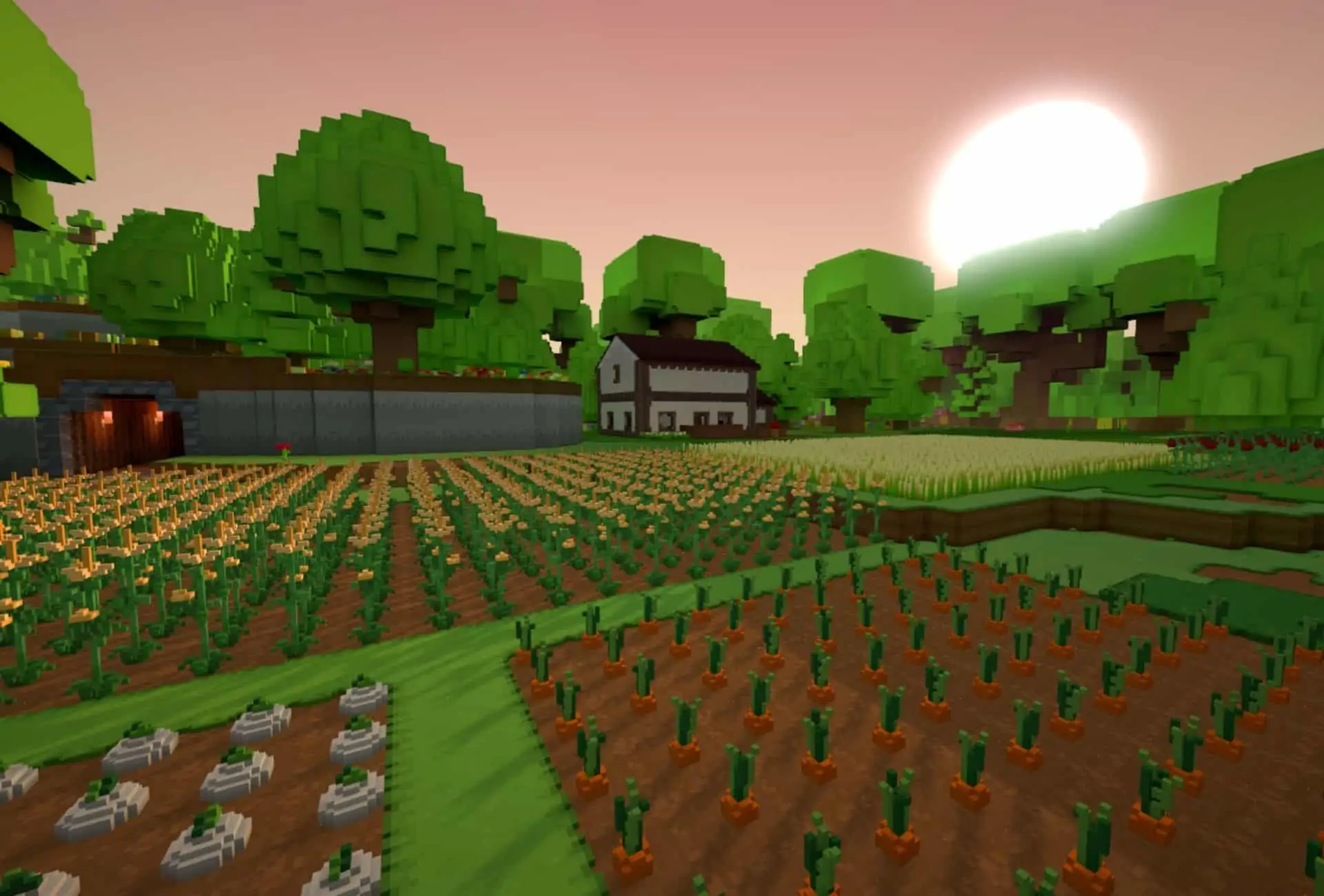 If you can't get enough of farming sims, here is another Indie game for you that draws in players with its adorable voxel style.
There is an incredible amount of things to do with a lot of space to explore including farming, building, crafting, selling items, and chatting with villagers.
Although it looks a lot like Minecraft, the gameplay can be more compared to Stardew Valley or Animal Crossing and there is no survival mode.
15. Tukoni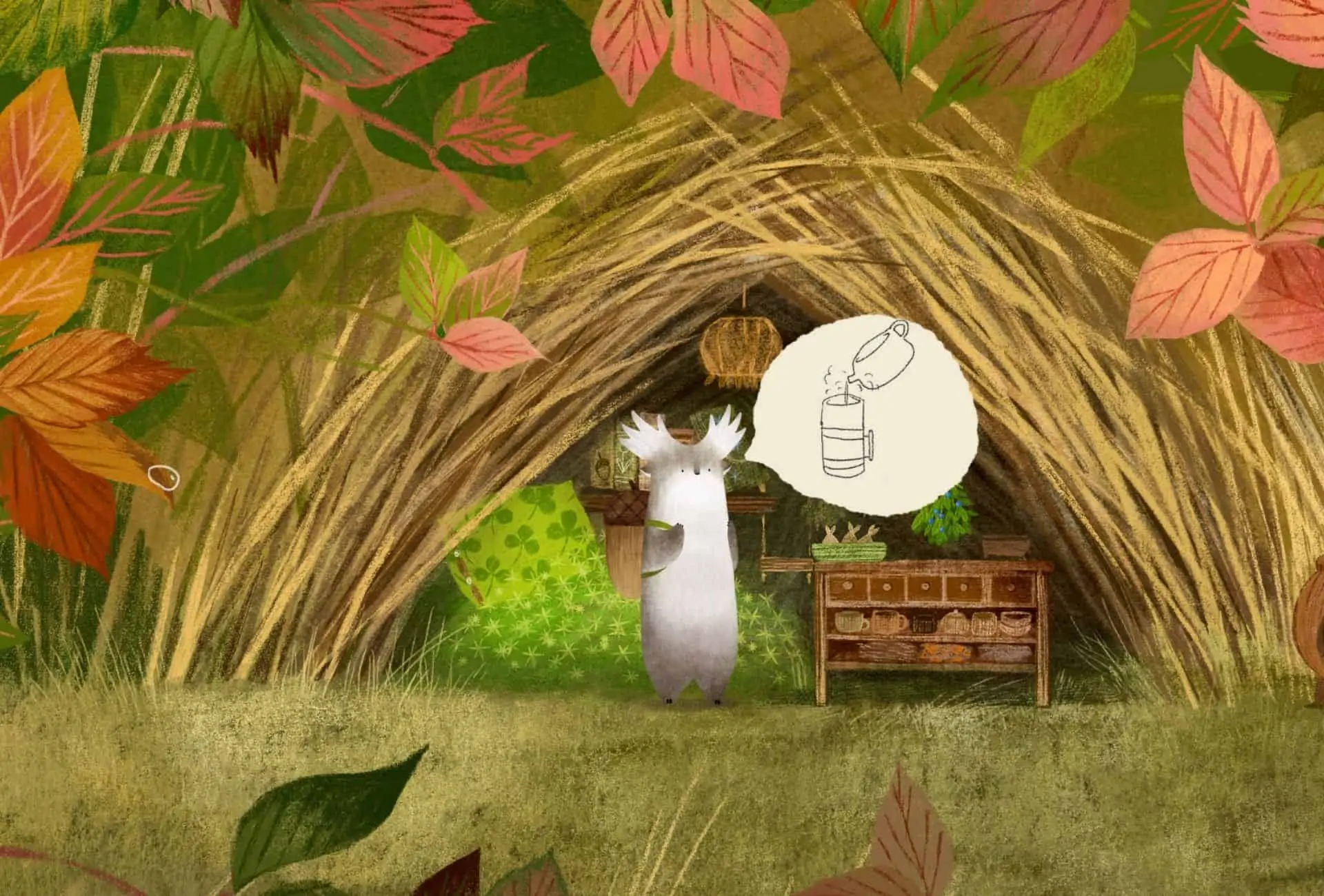 Tukoni is a free and very short game that will take you through a point-and-click puzzle adventure following the cute forest spirits Tukoni.
It really stands out with its incredible watercolor art style and peaceful atmosphere.
16. Cattails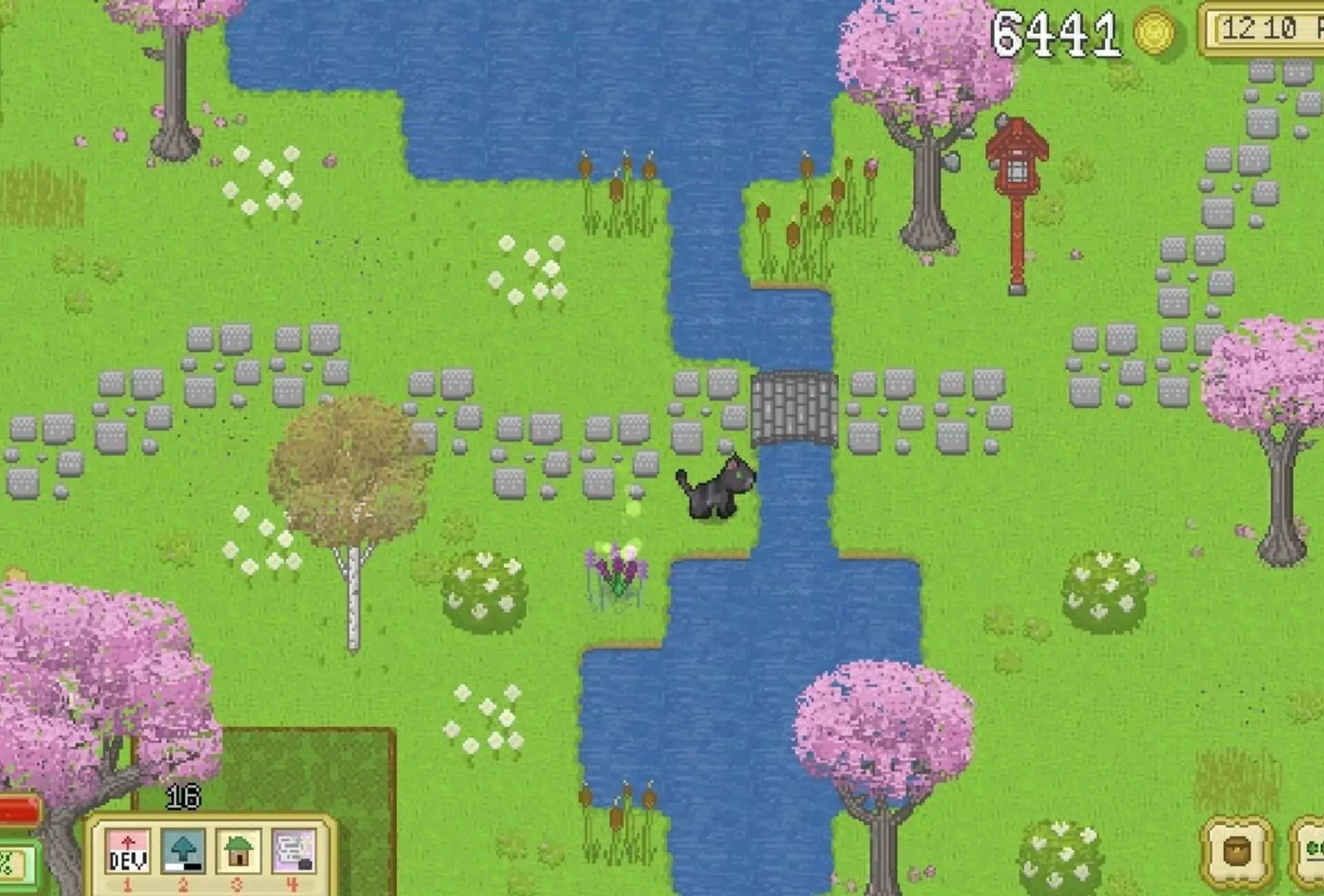 Cattails can be described as a Stardew Valley inspired game but with cats – and I mean only cats.
Much like the aforementioned games, you will play as a newcomer arriving at a new area after you got lost and trying to get things in order.
Instead of a farm, the game is set in a forest, mountain or mystic area that each have their own cat colonies.
The objective is to restore order to the land by pleasing the forest guardian.
17. Cheeky Chooks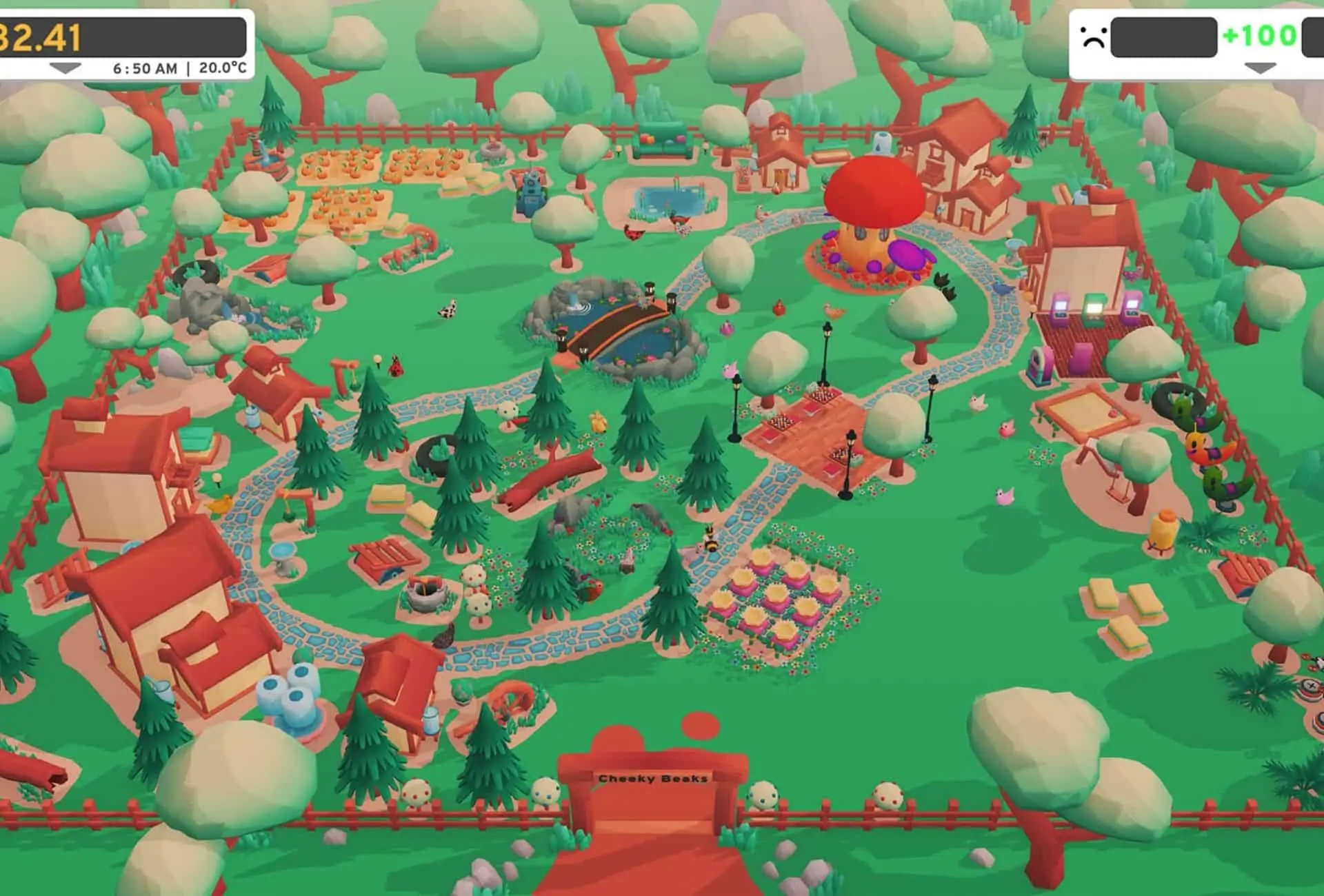 Cheeky Chooks is a fairly simple game in which you run a chicken farm and try to make them as happy as possible so their eggs sell for more.
It is completely free and you have the ability to hatch over 70 chooks, put buildings where you want, and turn your farm into a mega ranch.
18. Eastshade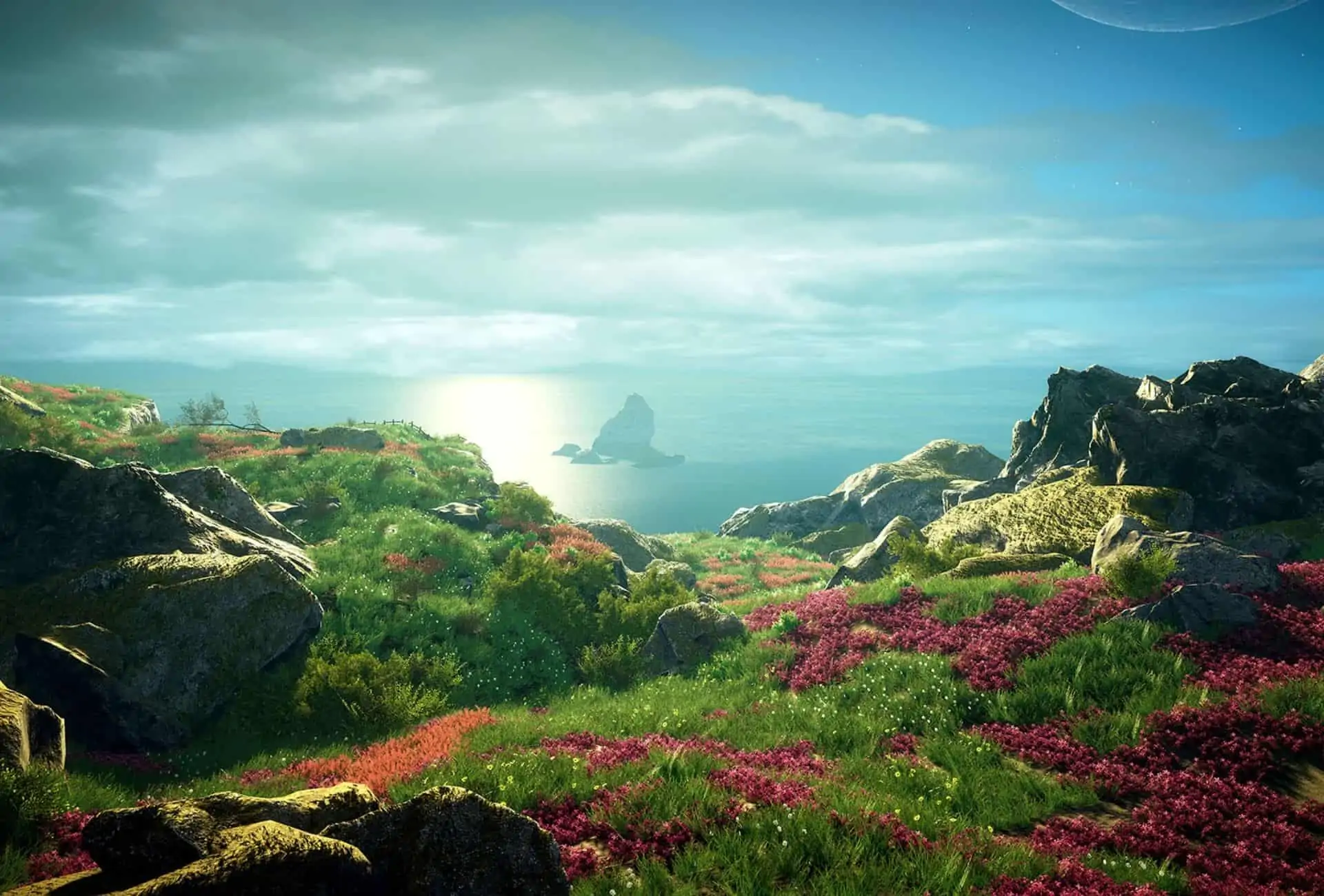 Eastshade is a beautiful exploration game where you play a traveling painter that is exploring the serene island of Eastshade, searching for the best spots to draw your artworks.
The game in itself is a whole artwork and you really get lost in its beauty and feel like you never want to leave that place.
You can also meet and talk to people and some will have small tasks for you to complete.
19. Carto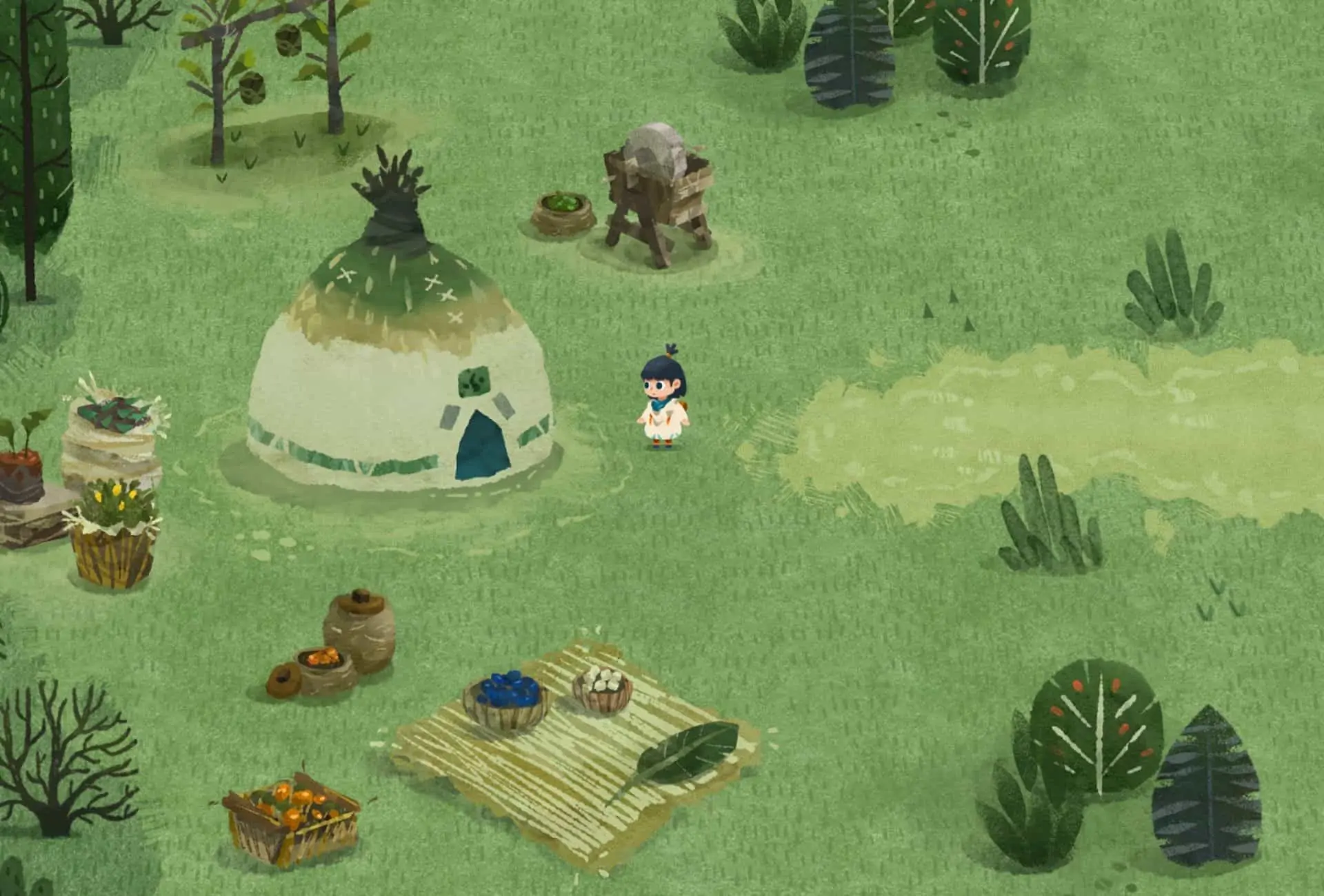 Carto is an adventure puzzle game where you progress by moving the puzzle pieces of your map which will alter the world around you.
This mechanic turns Carto's life around when she accidentally puts her grandma's airship into a storm using the puzzle pieces.
Guide Carto on her journey back home in this super original and feel-good game with quippy dialogue and lovable characters.
20. Hoa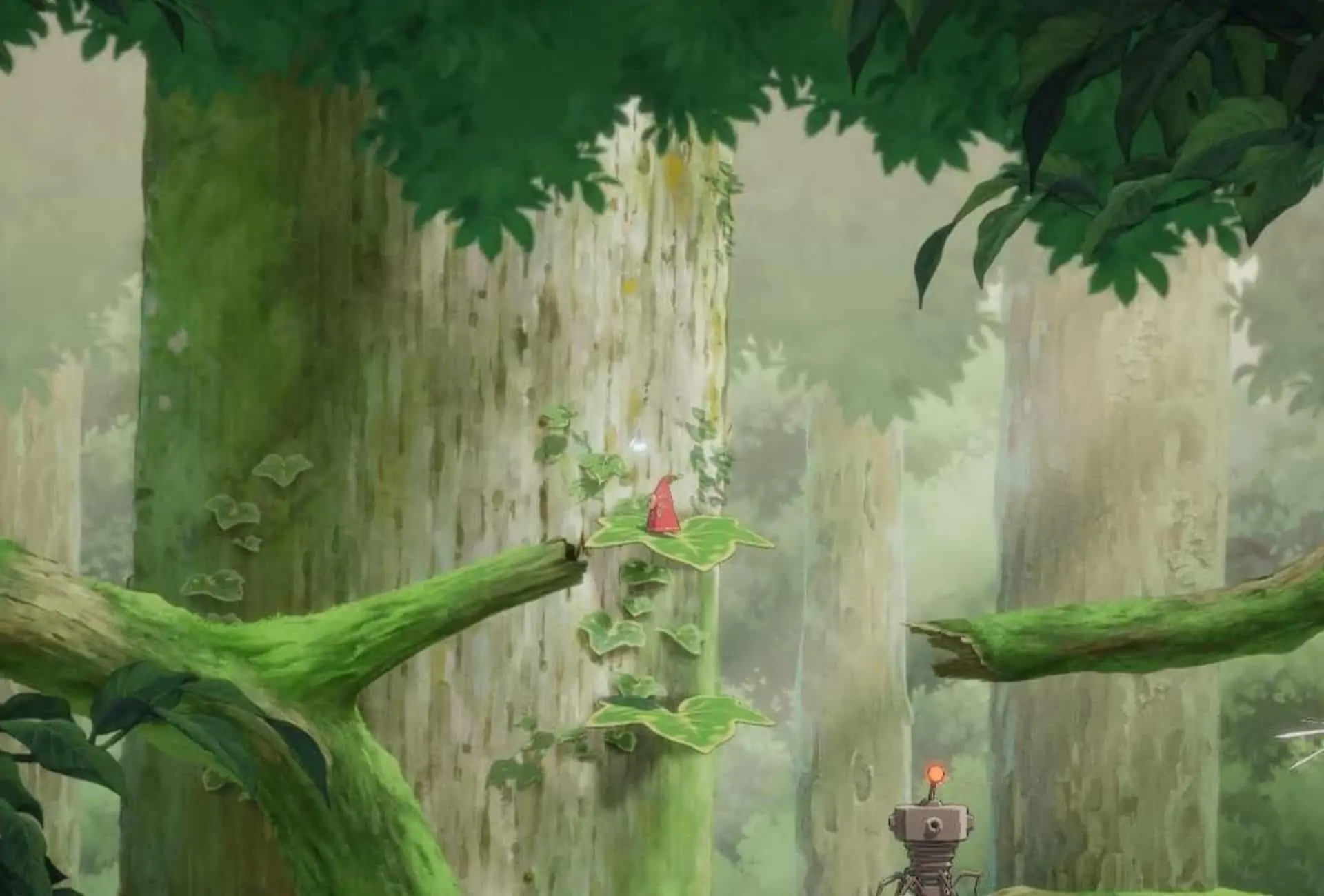 Hoa is a two-hour puzzle platformer with stunning hand-painted visuals that look a lot like the Studio Ghibli art style.
The story is inspired by Vietnamese mythology specifically the story of the titular fairy Hoa that is sent away from her tribe as an infant after a tragic event.
On her adventure, she tries to revitalize the land and its inhabitants in hopes to return to her homeland.
21. Bunny Park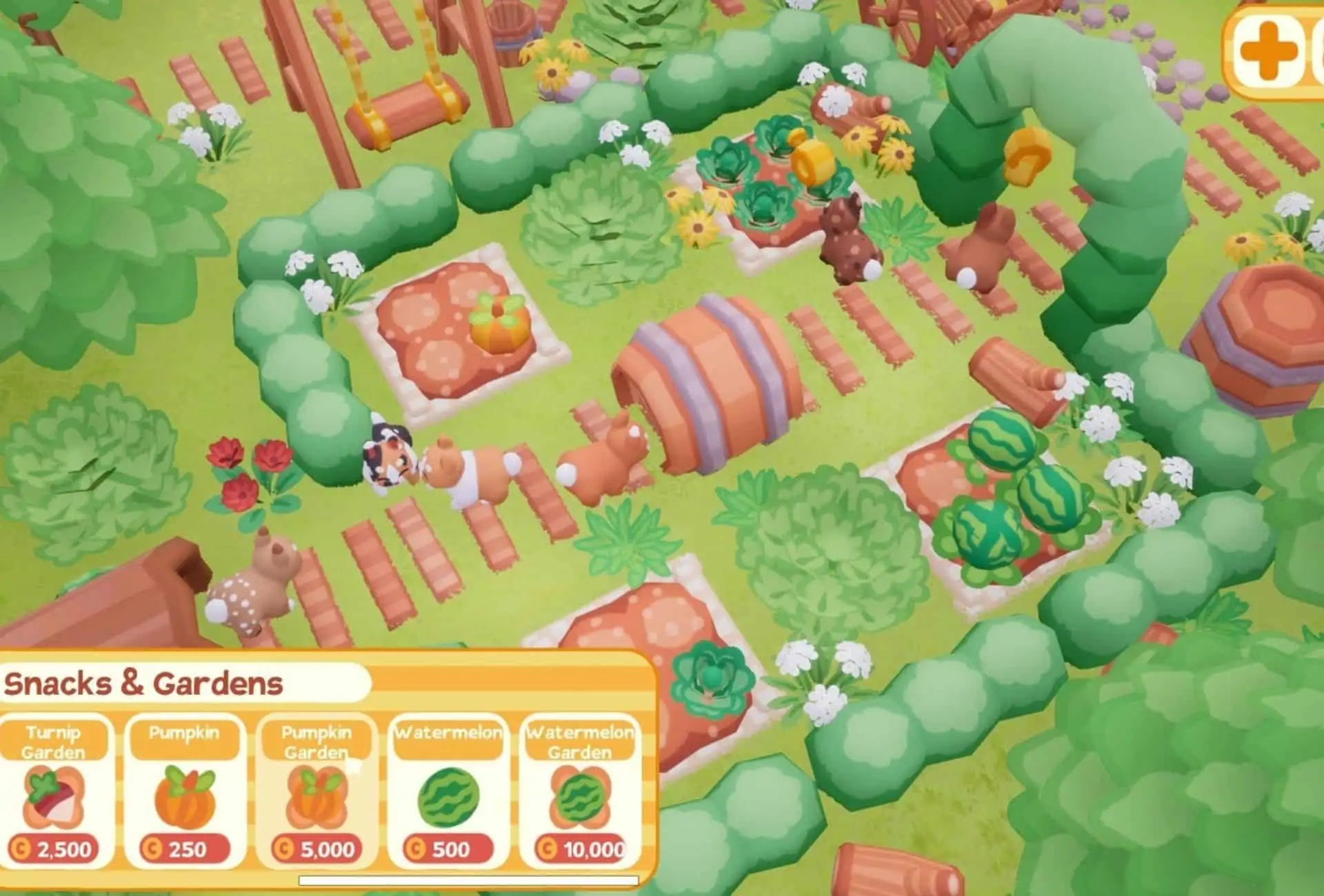 Just like the name suggests, this game will enable you to run your own bunny park.
Care for your bunnies and keep them happy while decorating and building fun obstacles for them.
Your park will be rated by coziness, cuteness, and popularity.