You may have heard of the very romantic and bright new aesthetic cottagecore that has spread around the internet in the last couple of months.
If you like the idea of farming, gardening, baking, and living in harmony with nature but can't connect with the pastoral aesthetic of cottagecore, you will be glad to hear that there is a darker interpretation of it called goth or dark cottagecore.
Find out what dark cottagecore really is about and how you can incorporate it into your daily life.
What Is Dark Cottagecore?
As the name implies, dark cottagecore is the darker version of the very popular online aesthetic cottagecore. People that are cottagecore adore the idea of living self sustaining, off the grid and surrounded by nature.
Simplicity and harmony are core values as well as caring for plants and animals on a daily basis.
The aesthetic is primarily inspired by 19th-century European farm life where most of its themes and motifs stem from including a strong sense of nostalgia and wistfulness.
Cottagecore can be described as a very happy, warm, and welcoming aesthetic which is also reflected in the community.
After all, the strong romanticization of agricultural life mostly leaves baby sheep, picnics, bright dresses, flower fields, and strawberry cakes.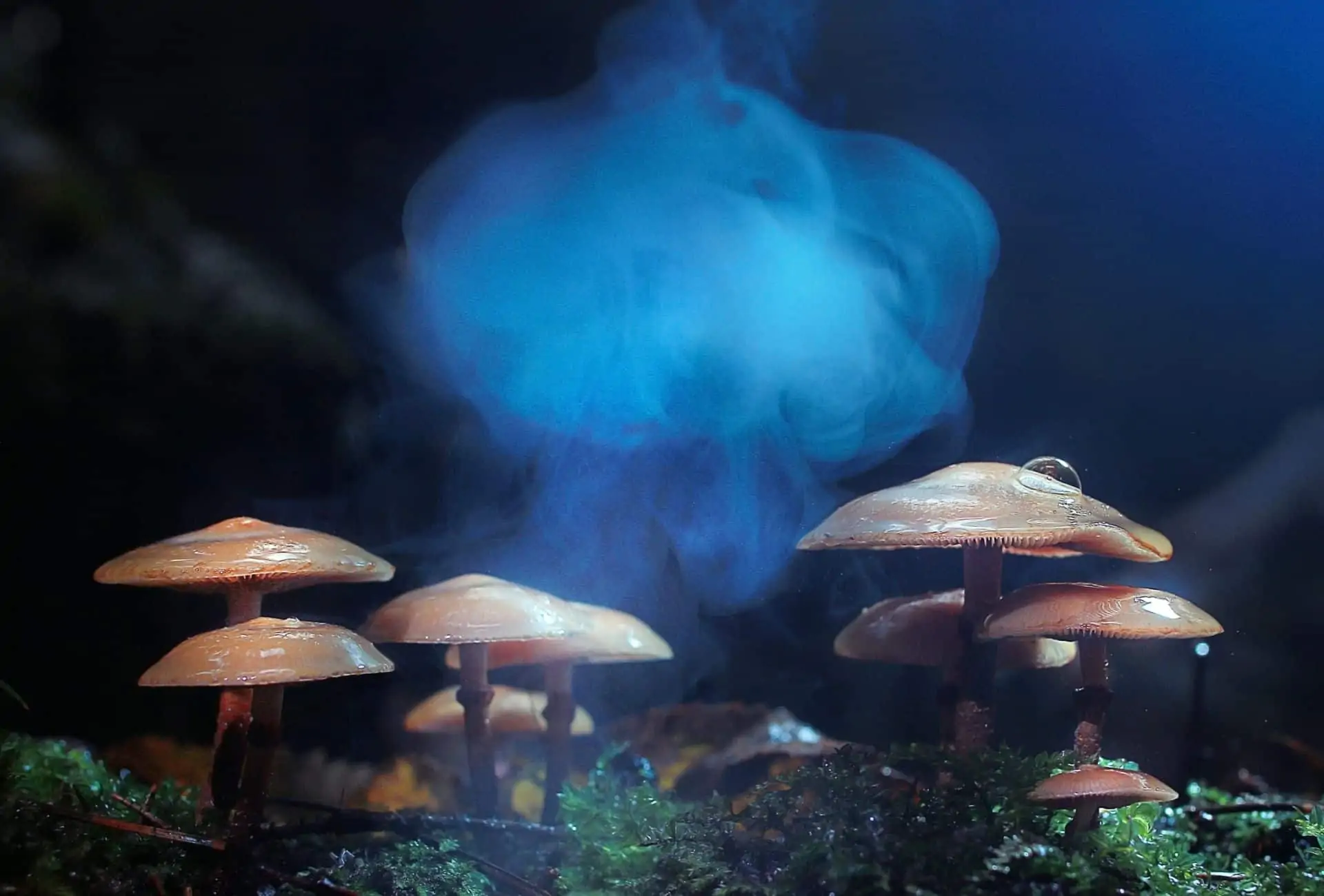 It's a countermovement to our fast paste lives in the cities that are filled with smartphones, social media, stress and anxiety. Going back to nature eliminates all labor beyond domestic, pressing deadlines, and city noise.
Every bright and gay movement always has a counterpart which in this case is dark cottagecore.
Dark or goth cottagecore is very similar to cottagecore and includes motifs such as baking, country life, and forests with a slight touch of gothic elements.
Colorful flower fields turn into poisonous plants and mushrooms, fairy tales become witch stories and sunshine is blocked rain and fog.
Both aesthetics deeply value and respect mother nature with cottagecore admiring its beauty and dark cottagecore seeing it as a strong force that can be harsh and destructive.
Sometimes even blood and gore become part of this aesthetic and also mythical creatures such as forest cryptids, spirits and witches.
Dark Cottagecore Fashion
When it comes to fashion, dark cottagcore tends to cross over with ravencore which also prefers gothic tones over warm colors.
The cottagecore color pallet is dominated by earthy colors and pastels whereas its darker version likes faded browns, deep greens, and dirty yellows.
Clothes can be made from linen, faded denim or cotton and can be decorated with lace, embroidery, or ruffles.
They mostly resemble the fashion from a few centuries ago but are also inspired by dresses that witches are supposed to be wearing.
People that are dark cottagecore can choose from a wide range of clothing items including aprons, long dresses, overalls, skirts, and flowy capes.
Footwear can consist of lace boots, Chelsea boots, knit socks, clogs, and loafers. Pearls, chokers, crosses, ankhs, silver, and gems really complete the look.
Make up should be minimal and closely inspired by nature with earthy colors such as red, yellow and black. However, some people prefer to go with bold smokey eyes and dark lips.
Wear whatever you feel most comfortable with! Below I have included some dark cottagecore fashion inspirations:
Dark Cottagecore Decor
Giving your room a more goth/dark cottagecore touch is super easy and affordable. You can start by simply adding some dark-leaved plants, creepers, and vines that can be placed on top of shelves or desks.
Industrial items should be replaced by vintage wooden pieces that can be bought at thrift stores or garage sales.
Oil paintings encased by ornate golden frames really provide the room with a vintage flare. The paintings can also be replaced by mirrors.
Second hand stores are filled with old type writers, vintage books and reclaimed wood that all can be added to your decor repertoire.
If you are really into witchcraft, add some moon phase decorations, wall hangings, gemstones, crystals, and incense burners.
You can print out some posters portraying frogs, mushrooms, spiders or any type of animal that you (spiritually) connect with.
If you have a bit more money and time on your hands, consider recycling furniture items and turning them into masterpieces.
Lastly, candles, fairy lights and chandeliers light up the room just enough to create an eerie atmosphere.