With an aesthetic out there for everyone, it can be difficult to know where to even start when it comes to selecting your own.
That's why it's always a good idea to take a look at lots of similar aesthetics and styles which interest you and narrow it down to refine your own style.
One of the many aesthetics available for you to choose from is grandmacore, a more unusual sounding, less popular cousin of cottagecore.
So, if you want to discover more about this ultimate cozy aesthetic, and how to integrate it into your own life, keep reading.
What Is Grandmacore?
From the name alone, you probably already have some sense of what the aesthetic may entail, and it's all about replicating that carefree, simple lifestyle, like one your grandparents may live.
Grandmacore mimics the coziness and security one may feel when they go to their grandparents' house including things like freshly baked goods, gardening, crocheting, and kitsch.
Think delicate knit jumpers, warm tea brewing in the kitchen, and spending your time gardening to surround yourself with nature.
Is there a certain activity you enjoy doing and you would love to spend the whole day doing it?
Grandmacore encapsulates the lifestyle of doing what we enjoy the most, which can often be reminiscent of staying with an older relative.
Just think of the way you feel when you're a little more detached from the rest of the world, and life is a little more whimsical and magical.
That's grandmacore. It's nostalgic, soothing, and relaxing all in one with a sprinkle or serenity and solitude.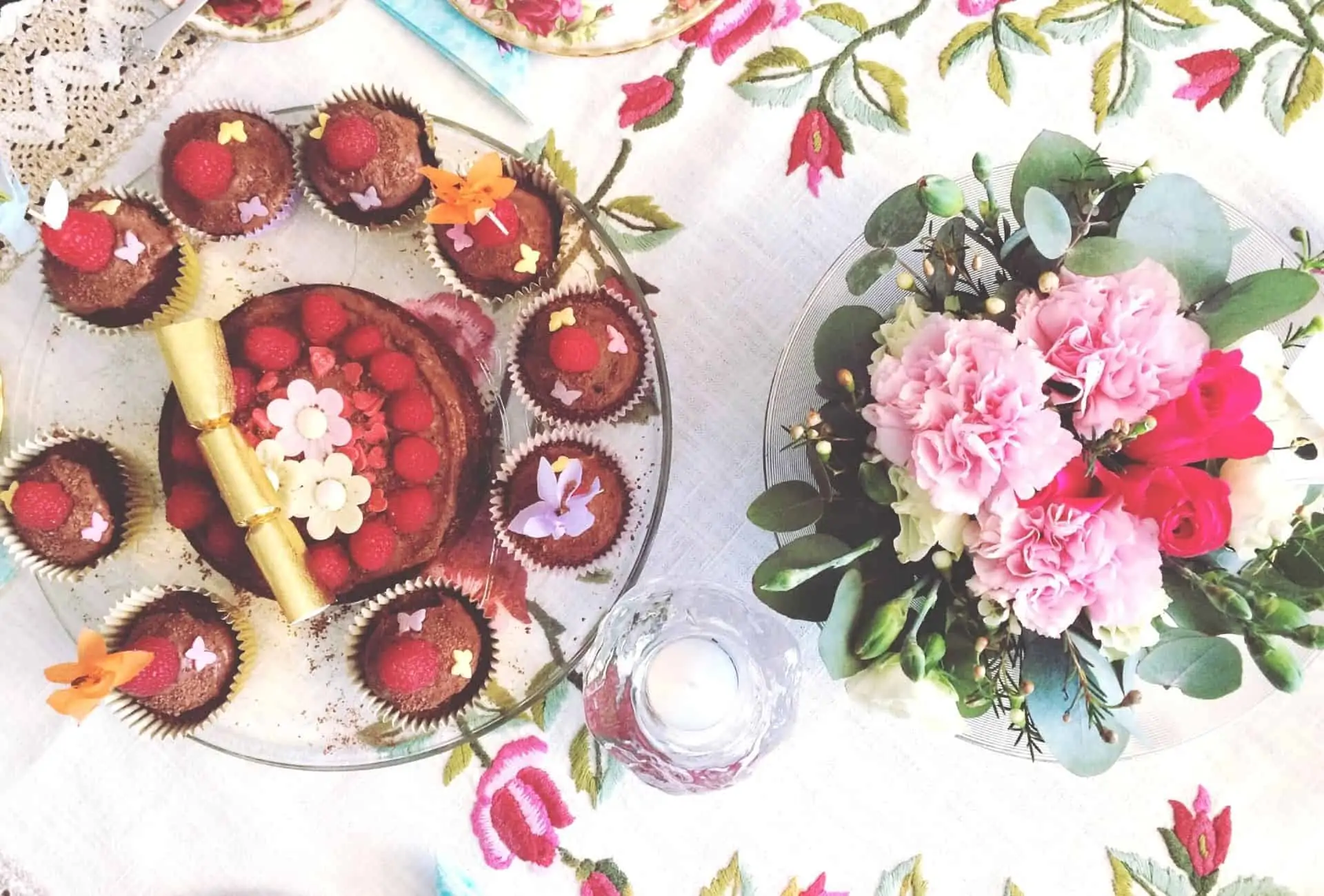 As an additional side note, much of the clothes, accessories, and home décor you purchase for this aesthetic tend to be pre-loved, as that often gives them a vintage, worn-in feel that can be really comforting.
Grandmacore vs. Cottagecore
I've already mentioned that grandmacore is a similar style to cottagecore, and you can probably see this from the way the aesthetic is characterized, so what sets them apart?
If you think they both sound just the same, you're not too far off.
The main difference which sets the two apart is the more traditional, arguably more 'old-fashioned' style that comes along with grandmacore.
Whereas cottagecore can be more whimsical and flirtier, grandmacore is much more vintage in style, with the purpose of recreating the stereotypical grandma's lifestyle.
They also differ in their values. Grandmacore values wisdom, altruism, and expertise whereas cottagecore focused more on the rejection of modernity, femininity and queerness.
Grandmacore Visuals
For anyone interesting in pursuing the grandmacore aesthetic as their own, visuals are a great way to summarise the entire movement and find a collection of elements that help to characterize the style.
Not to mention, it can be difficult to understand exactly what the style entails without seeing some examples first, so a list of visuals can give you some inspiration.
And remember, while these visuals are examples of elements of grandmacore, the list isn't exhaustive, and there may be more things that sit with you on a more personal level.
And at the same time, you don't need to incorporate everything on this list – the style is yours to play with!
Lace doilies and similar intricate patterned materials
Teapots, whether they're part of a pattern or sitting in your kitchen
Vintage floral patterns
Knitted textiles in your clothes and décor
Real or fake floral arrangements
Gardens full of different plants and lots of flowers
Fireplace
Cosy interior arrangement
Vases, and other similar items of decoration
Small, delicate trinkets and similar items which have sentimental value or emotional meaning to the individual
Cats and cat patterned things
Freshly baked cakes and bread along with cups of tea
Teacups and delicate china
Grandmacore Fashion
Now onto the fashion side of things, hopefully, you've picked up the idea of some of the popular components in this aesthetic, to give you a starting point.
As you may be able to guess, the fashion world of the grandmacore aesthetic still continues with its nostalgic, comfortable style.
To do this, you'll find lots of pieces consisting of soft materials, one of the most common ones being knitwear.
Whether it's a cable knit sweater or a hand-knitted scarf, it's all cozy enough to fit right into this side of fashion.
If you want to go the extra mile, learning how to knit yourself, and making some of your clothes from scratch, is a good place to start.
By knitting your own clothes, the production process is much more sustainable and environmentally friendly, and it has more sentimental value when worn.
Another element of your wardrobe is dresses, and anything long, loose, and flowy is perfect for grandmacore.
You'll probably want to steer away from anything form-fitting or tight, as this isn't a very good representation of the more traditional style, and something relaxed and airy is much more fitting.
Just like dresses, long skirts are another option, and they can be paired with jumpers or loose tops and tunics.
To complete your outfit, look out for accessories with a vintage feel, such as brooches, dainty jewelry, and traditional leather handbags.
Of course, it's impossible to forget a good pair of cozy, hard-wearing slippers.
It's impossible to create the same cozy, warm aesthetic without a solid pair of slippers, so invest in some that'll keep your toes toasty and look the part, too.
And while we're on the topic of slippers, it's a good time to mention pajamas and nightwear, too.
Flannel nightgowns, pajamas, and sleeping shirts are the perfect options for a restful night's sleep that'll still have you in your grandmacore mood.
And don't forget the warm, wide-leg pajama bottoms to match the top.
We mentioned earlier that many of the things you choose for this aesthetic can be second-hand, and this gives them the perfect worn-in look before you've even tried them on.
Plus, it's a much eco-friendlier way to purchase your clothing, and significantly cheaper, too.
You can check charity shops, thrift stores, vintage emporiums, vintage markets, and more to find the ideal pieces for you.
Grandmacore House
One of the most exciting parts of the grandmacore aesthetic is the interior design aspect, and it's no secret that your home décor is a great way to express your style.
Surrounding yourself in your aesthetic, by decorating your house, is the perfect way to immerse yourself in your aesthetic.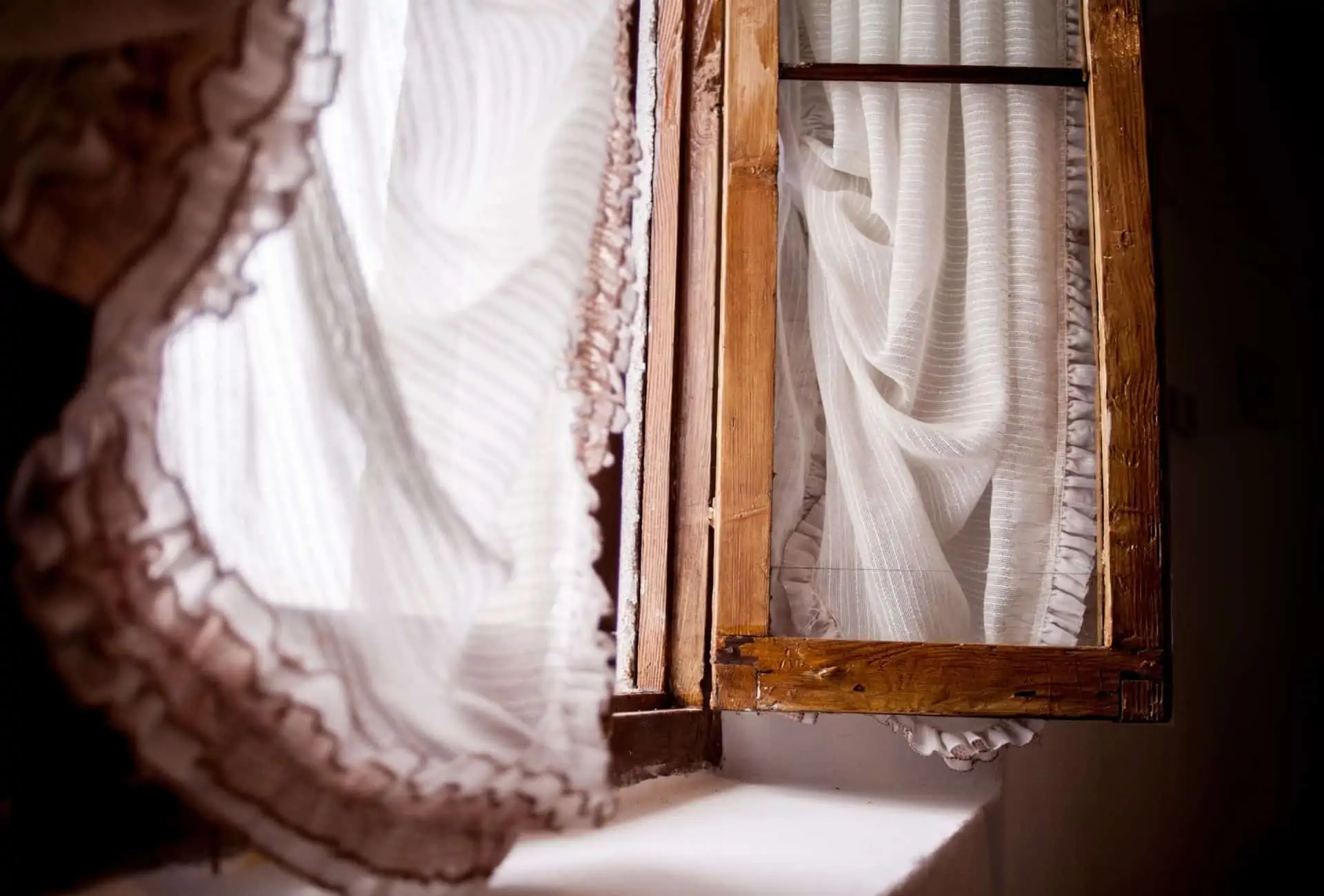 You may have already spotted the pattern so far, but the most part of grandmacore centers around recreating a nostalgic environment, as you'd expect to find in your stereotypical grandparents' house.
Of course, a fireplace is one of the coziest additions to your interior, and it certainly creates a warm atmosphere.
There's nothing quite as comforting as sitting up curled in front of a fire on a chilly evening.
As a more budget-friendly alternative for anyone who doesn't already have a fireplace built into their house, soft textiles such as blankets and throw pillows are a must.
To fit the style, you'll want to look out for pieces which are vintage-inspired, or even vintage themselves, with more of a traditional style.
Knitted blankets are a perfect example of this. Along with this, dark wood, 'old-fashioned' style furniture is a reliable, solid option.
And for your sofa, look out for something hardy, made from textiles such as leather.
Grandmacore Activities
Finally, one of the most inspiring parts of this aesthetic, in particular, is the activities that come along with it.
While styles and visual elements can strike the feeling, you're after, there's nothing quite like an enjoyable moment to set the tone for your space.
Just like the visuals, there's no exhaustive list for the activities you can do within the grandmacore aesthetic.
Once again, many things may be present on a more personal level, and they're the sort of activities you'd do whilst spending time with a grandparent, or other relative.
There's nothing quite like the smell of fresh bread or sweet treats, and baking is a productive (and useful) way to spend your time
Listening to the radio in the background
Watching TV, or snuggling up to a feel-good film
Creative activities, such as knitting, crocheting, and sewing
Early nights followed by early mornings
Gardening is one of the most traditional pastimes for older generations, but it's not exclusive to them, and anyone can have a great time whilst gardening
Completing puzzles is a fun exercise for the brain, and it's stress-relieving, too
Flower arranging
Similar to baking, cooking is useful and enriching
Listening to old songs on a record player
Reading the local newspaper
Relaxing in a rocking chair
Deep cleaning your home
Spending more time outside (watching birds, knitting or drinking wine spritzers)